N/A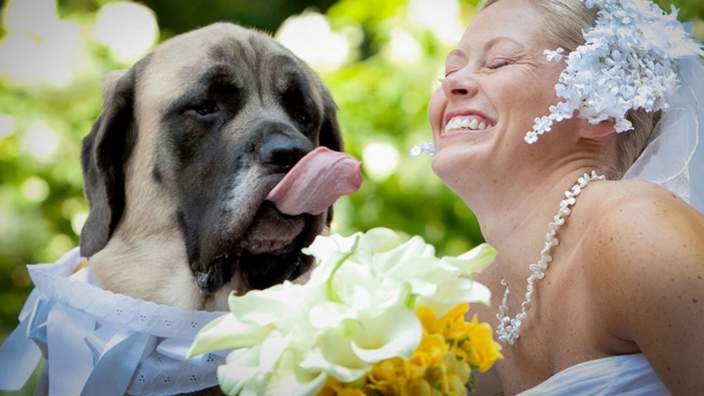 Kristi Odom
Eleven extraordinary wedding pictures that will give you the feels
It's one of the biggest days of any couple's life - and, as anyone who has organised a wedding will tell you, choosing a talented, reliable photographer is crucial. Even if you were hideously stressed at the time, the right snapper will ensure that your memories take on a rose-tinted glow.
Considering all that, it's funny that wedding photography can get a bit of a bad rap. Some people think snaps with the new in-laws are just a part of the day you have to get done - and that there isn't any real scope for imagination or creativity.
But sometimes, the most powerful photographic moments of a wedding day come when people aren't posing, when they let their guard down and are lost in the moment. And if there's a sharp snapper there to capture the moment, the result can be just as artistic as any other kind of photography.
A well-timed action snap of drunk dancing guests, kids pulling a face, or something going pear-shaped can be the comedy gold you need amid the endless composed family portraits. And these candid pictures from the Fearless Photography Awards of best wedding photos contain everything from comedy to tragedy and a few downright bizarre scenes in between...
The images range from the dramatic to the silly via the downright tear-jerking, with cakes falling over, dogs stealing the show and emotional visits to the graves of relatives.
A woman named Nancy Smith saw herself in one of the pictures and wrote this comment, saying she's the lady having her wig put in place.
"Thanks for all the heartfelt comments," she wrote. "I am the woman in the picture. It was a rough year to be diagnosed with breast cancer and undergo chemotherapy right before my beautiful daughter's wedding. When I was getting ready with the girls in the wedding and they were all there watching me it was just very emotional. I am doing great now and living every day to the fullest and I am thankful for each one."