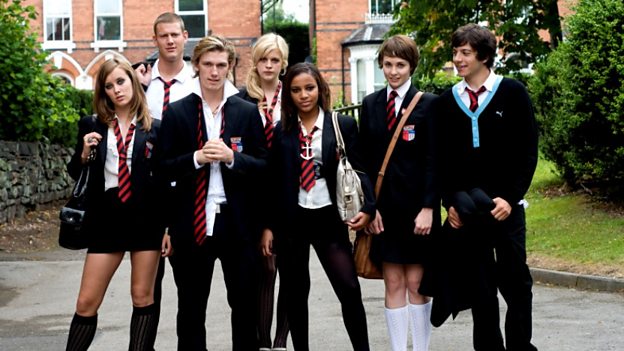 It was the others that did it, not me! I always liked you.
There is nothing playing at the moment, please check again soon.
Tormented Synopsis
TORMENTED is a high school horror movie that smells like teen spirit...with a hint of rotting flesh!
Justine Fielding is the gorgeous head girl of her plush suburban grammar school. All seems perfect when in-crowd hunk Alexis asks her out on a date. Except Alexis and his circle of friends aren't quite as hip as they seem. Underneath the cliqué's too cool for school veneer lurks a pack of vicious peer-pressure tormentors who tease anyone they consider losers.
Their main target is Darren Mullett. They bullied him to death. But death is not going to stop Darren - he takes murderous revenge on his former classmates in increasingly brutal, bloody and imaginative ways.
Credits
Starring:
Alex Pettyfer, Tuppence Middleton, April Pearson, Dimitri Leonidas, Calvin Dean
Producers:
Tracy Brimm , Arvind Ethan David, Kate Myers, Trevor Forrest
Screenplay:
Stephen Prentice
Executive Producers:
Neil Nightingale, David M. Thompson, Bob Weinstein, Harvey Weinstein
Sales agent:
Distributor:
Credits summary:
Slingshot Studios presents in association with BBC and Screen West Midlands A Forward Films/Slingshot Production
Release Dates
Out on DVD
28 October 2009
Related Links
Search BBC Films
Can't find what you need? Search here