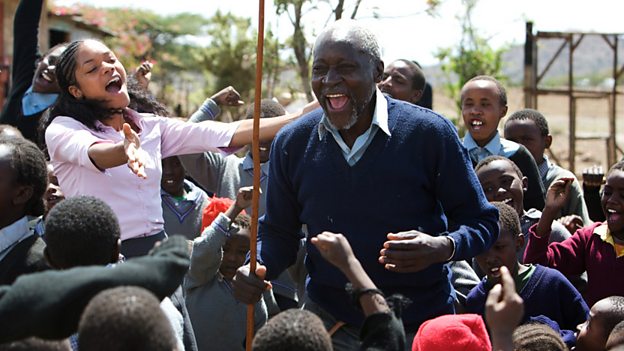 We are nothing if we cannot read.
There is nothing playing at the moment, please check again soon.
The First Grader Synopsis
When the Kenyan government introduces free education for all Kimani Maruge, an 84 year old village elder and Mau Mau veteran, sees the opportunity to have the education he has so long been denied - even if it means sitting alongside 6 year olds. Having fought and suffered to liberate his country. Maruge feels his country owes him. Together with head teacher Jane Obinchu, he faces fierce opposition from parents and officials reluctant to see a precious school place wasted on an old man. Full of vitality and humour, THE FIRST GRADER tells the uplifting story of one man's struggle to overcome the demons of his past through the power of education.
News and Views
Justin Chadwick & Naomie Harris discuss the making of the film.
Credits
Starring:
Naomie Harris, Oliver Litondo, Vusi Kunene, Tony Kgoroge, Israel Makoe
Producers:
Richard Harding, Sam Feuer, David M. Thompson
Executive Producers:
Norman Merry, Joe Oppenheimer, Ed Rubin, Anant Singh, Helena Spring
Sales agent:
Distributor:
Credits summary:
BBC and UKFC present in association with Videovision and Lip Sync A Sixth Sense/Origin Pictures Production A Justin Chadwick Film
Related Links
Search BBC Films
Can't find what you need? Search here