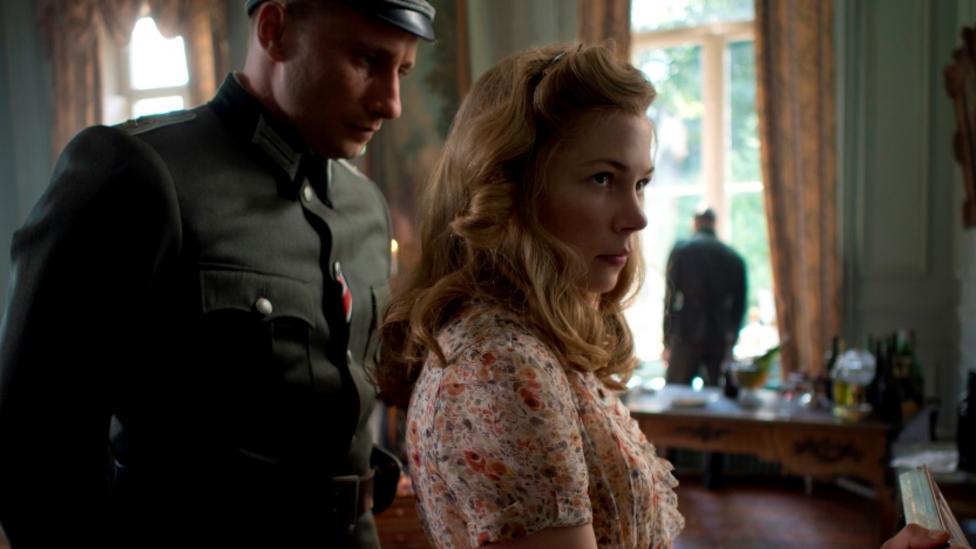 Suite Francaise Synopsis
Over fifty years after acclaimed novelist Irène Némirovsky's death in a concentration camp, her daughter decided to find the courage to read her journals. What she discovered was an incredible story...
Set in 1940s France and based on the international best-selling work of Irène Némirovsky, SUITE FRANÇAISE follows beautiful Lucile Angellier who awaits news from her husband, a prisoner of war whilst leading a stifled existence with her domineering mother-in-law.
When Parisian refugees pour into their small town, soon followed by a regiment of German soldiers who take up residence in the villagers' homes, Lucile's life is turned upside down. 
In the Angellier home, Lucile initially tries to ignore Bruno, the handsome and refined German officer who has been posted to live with them. But soon, a powerful love draws them together and traps them in the tragedy of war.
Credits
Starring:
Michelle Williams, Matthias Schoenaerts, Kristin Scott Thomas, Sam Riley, Ruth Wilson, Margot Robbie, Alexandria Maria Lara
Producers:
Xavier Marchand, Romain Brémond, Michael Kuhn, Andrea Cornwell
Screenplay:
Saul Dibb, Matt Charman
Executive Producers:
Harvey Weinstein, Christine Langan
Sales agent:
Distributor:
Credits summary:
The Weinstein Company, TF1 Droits Audiovisuels and Entertainment One Present in association with BBC Films a TF1 Audiovisuels and Entertainment One Production in co-production with Scope Pictures and with the participation of Canal+. A Saul Dibb Film.
Release Dates
Related Links
Search BBC Films
Can't find what you need? Search here