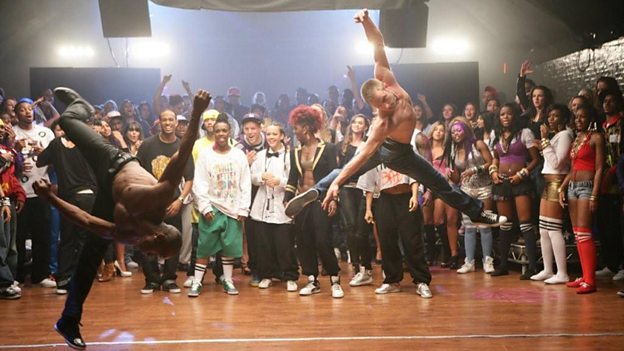 What, put ballet and street together?
Dancer

Released 10 March 2017

A documentary on the extraordinary life of dancer Sergei Polunin.
StreetDance 3D Synopsis
A London dance crew training for the UK Street Dance Championships are forced to work with ballet dancers from the Royal Dance School in return for rehearsal space. With no common ground and with passions riding high, they realise they need to find a way to join forces to win.
Charlotte Rampling heads a diverse cast of new and emerging dance and acting talent including Nichola Burley and Richard Winsor, with George Sampson making his debut screen performance. STREETDANCE 3D also introduces to the screen dance sensations Diversity, winners of Britain's Got Talent 2009, and BGT finalists and Street Dance Champions Flawless.
Directed by the award winning promo duo Max and Dania and written by Jane English, STREETDANCE 3D was filmed using the latest 3-D technology, making it the first British movie to be shot in 3-D.
News and Views
A report from the set of the 3D dance movie, focusing on the experts who create the 3D effects.
Credits
Starring:
Charlotte Rampling, Nichola Burley, Richard Winsor, George Sampson, Flawless Entertainment, Diversity Live
Producers:
Allan Niblo, James Richardson
Executive Producers:
Arnab Banerji, Christine Langan, Paula Jalfon, Nigel Williams, Rupert Preston, Nick Love
Sales agent:
Distributor:
Credits summary:
Vertigo Films and UK Film Council BBC Films and Little Gaddesden Productions present in association with Paradise FX corp A Vertigo Films Production
Release Dates
Out on DVD
27 September 2010
Related Links
Search BBC Films
Can't find what you need? Search here