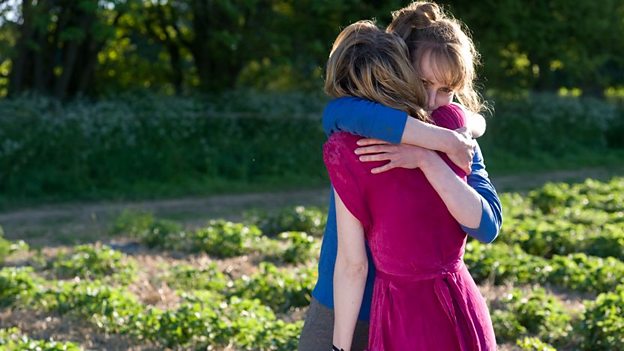 Me and my sister are way too good for trash like you.
There is nothing playing at the moment, please check again soon.
Strawberry Fields Synopsis
'Fruit needs love to thrive. Food water sunshine: they all need the same things'. So says feckless Kev to emotionally-starved Gillian who has run away from her strange, manipulative sister Emily.
Kev pops a strawberry in her mouth and suddenly anything seems possible. Desire inspires Gillian to free herself from the past.
STRAWBERRY FIELDS is a twisted tale of sibling rivalry, sexual awakening and sick mind games, set over a hot English summer in lush green strawberry fields.
News and Views
Exclusive interviews with the cast and crew, and a look at behind-the-scenes on location
Credits
Starring:
Anna Madeley, Christine Bottomley, Emun Elliot
Producers:
Liam Beatty, Lucie Wenigerova
Screenplay:
Frances Lea, Judith Johnson
Sales agent:
Credits summary:
Film London presents a Spring Pictures production. A Microwave film produced with the support of the Kent County Council Film Office and in association with BBC Films. Developed with the assistance of Screen East and the UK Film Council's Regional Investment Fund for England and made with the support of Screen South
Search BBC Films
Can't find what you need? Search here