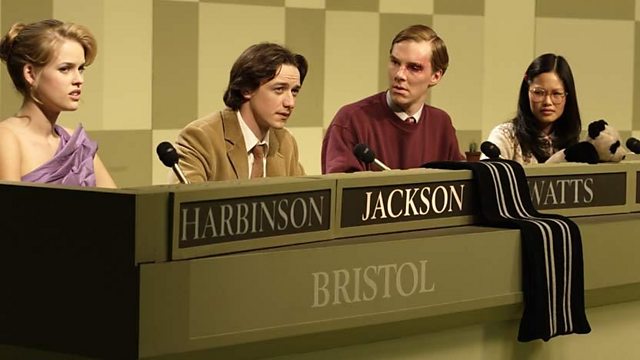 Starter For 10 Synopsis
Set in the mid-Eighties, Starter For Ten is a comedy about a working-class boy stumbling romantically and academically through his first year of University. On the way to achieving his lifelong ambition to appear on TV quiz show University Challenge, he falls in love with his beautiful teammate and forms a plan to win her heart through his advanced general knowledge skills.
Starter For Ten is a bittersweet comedy about loyalty, class, falling in love and the difference between knowledge and wisdom.
News and Views
The writer and director talk about their American-financed Brit romantic comedy.
Credits
Starring:
James McAvoy, Rebecca Hall, Alice Eve, Benedict Cumberbatch, Elaine Tan, Lindsay Duncan, Charles Dance, Catherine Tate, Dominic Cooper, James Corden, Mark Gatiss
Producers:
Tom Hanks, Gary Goetzman, Pippa Harris
Screenplay:
David Nicholls
Executive Producers:
Sam Mendes, Steven Shareshian, Nathalie Marciano, Michelle Chydzik
Sales agent:
Distributor:
Credits summary:
HBO presents in association with Picturehouse and BBC Films, a Playtone picture, in association with Neal Street Productions.
Running time:
96 mins 34 secs
Release Dates
In cinemas
10 November 2006
Related Links
Search BBC Films
Can't find what you need? Search here