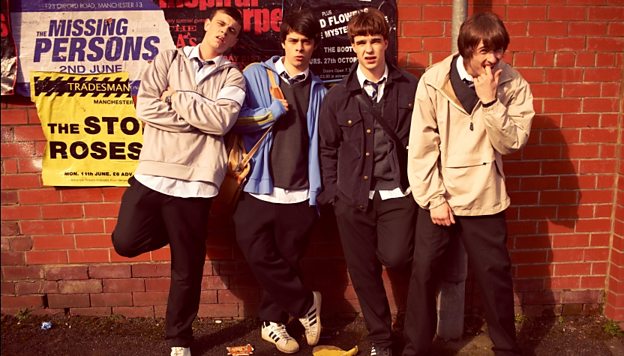 It ain't where you're from, Dodge - it's where you're at.
There is nothing playing at the moment, please check again soon.
Spike Island Synopsis
School is nearly out for summer (and forever) for our lads - five Stone Roses fans from Manchester. Nothing will stop our boys from seeing their heroes on stage. This is the story of their journey to Widnes and the 72 hours across which their friendships are tested and their future is shaped - together or apart.
Credits
Starring:
Elliott Tittensor, Matthew McNulty, Emilia Clarke, Lesley Manville, Steve Evets, Nico Mirallegro
Producers:
Fiona Neilson, Esther Douglas
Executive Producers:
Phil Hunt, Adam Kulick, Joe Oppenheimer, Compton Ross, Guy Berryman, Jonny Buckland, Will Champion, Chris Martin
Sales agent:
Credits summary:
BFI and Head Gear Films present in association with Metrol Technology, Rising Star Media and BBC Films A Fiesta Production
Release Dates
Out on DVD
14 October 2013
Broadcast on
27 February 2016
Search BBC Films
Can't find what you need? Search here