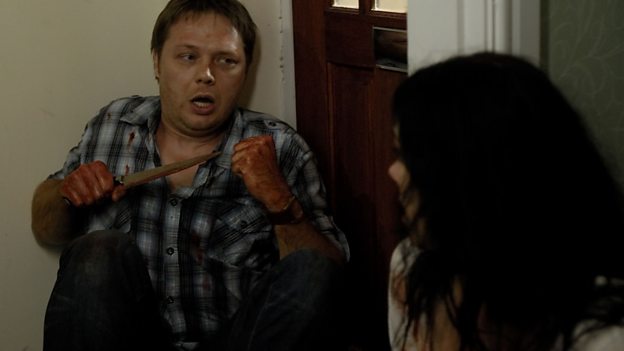 What, you haven't worked it out yet? We're under attack.
There is nothing playing at the moment, please check again soon.
Salvage Synopsis
The residents of a cul-de-sac community in The Wirral are plunged into a horrifying world of violence, terror and when suddenly surrounded by a special ops military unit and ordered to stay indoors.
Single-mother Beth is forced to spend more time with Kieran, a one-night-stand she drunkenly picked up the night before.
When there is no official explanation over what's happening, Beth becomes increasingly concerned over the whereabouts of her estranged daughter Jodie who went missing after they had a fight.
Suspicions are aroused that the event has something to do with a container ship that shed its load on a nearby beach... something savage has escaped.
More frightened for her daughter's safety than ever, Beth mounts increasingly desperate attempts to rescue Jodie from the unknown danger within.
Part of the Liverpool Digital Departures film scheme.
Credits
Starring:
Neve Mcintosh, Shaun Dooley, Dean Andrews, Linzey Cocker, Kevin Harvey, Trevor Hancock
Screenplay:
Colin O'Donnell
Executive Producers:
Christopher Moll, Lisa Marie Russo
Sales agent:
Credits summary:
Northwest Vision and Media & Digital Departures present in association with The Liverpool Culture Company, UK Film Council and BBC Films
Related Links
Search BBC Films
Can't find what you need? Search here