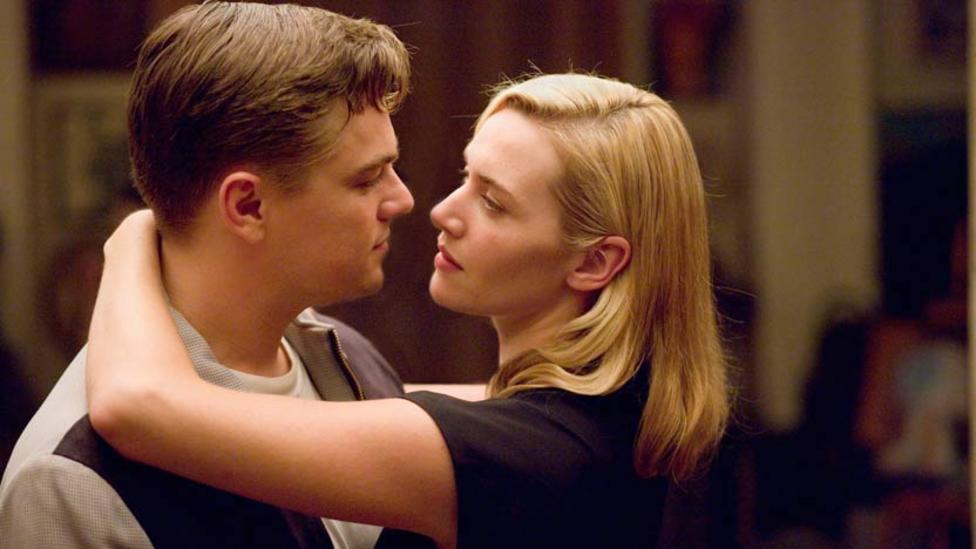 We can't go on pretending that this is the life we wanted.
There is nothing playing at the moment, please check again soon.
Revolutionary Road Synopsis
REVOLUTIONARY ROAD is a heart-rending story of thwarted passion and the search for fulfilment. A young couple find themselves torn between their own desires and the pressure to conform, with explosive consequences.
Sam Mendes' (American Beauty) Academy Award® nominated adaptation of Richard Yates' classic novel. The film reunites Titanic stars Kate Winslet (in a Golden Globe winning performance) and Leonardo DiCaprio. Also features Michael Shannon in an Academy Award® nominated    supporting role.
Credits
Starring:
Kate Winslet, Leonardo DiCaprio, Kathy Bates, Michael Shannon
Producers:
John H Hart, Scott Rudin, Sam Mendes, Bobby Cohen
Executive Producers:
Henry Fernaine, Pippa Harris, Peter Kalmbach, Marion Rosenberg, David M. Thompson,
Sales agent:
Distributor:
Credits summary:
DreamWorks Pictures presents in association with BBC Films an Evermere Entertainment, BBC Films, Neal Street Production.
Running time:
119 mins 2 secs
Release Dates
In cinemas
30 January 2009
Related Links
Search BBC Films
Can't find what you need? Search here