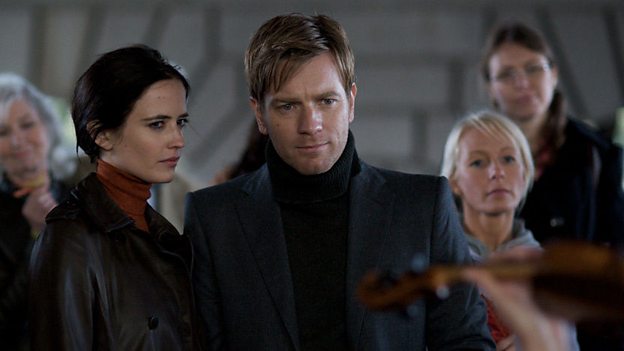 I think it's alright to panic now.
There is nothing playing at the moment, please check again soon.
Perfect Sense Synopsis
Susan is a scientist. Michael is a chef. He takes a break from the kitchen heat in the alleyway below her apartment; she smokes a cigarette at the window above. He calls up for a light - the first spark in their passionate affair.
But the world is about to change dramatically. As love turns Susan and Michael's lives upside down, people across the globe begin to experience strange symptoms, which first effect the emotions then the senses, one by one.
Everything changes. But people laugh, they cry, they eat and drink, they go about their daily business. They adapt, they change, they cope, they live and they love - because life must go on. And so it does.
News and Views
Just before its premiere at the Edinburgh Film Festival 2011, director David Mackenzie spoke to us about his apocalyptic drama starring Ewan McGregor and Eva Green.
Credits
Starring:
Ewan McGregor, Eva Green, Ewen Bremner, Stephan Dillane, Denis Lawson, Connie Nielsen
Producers:
Gillian Berrie, Malte Grunert
Screenplay:
Kim Fupz Aakeson
Executive Producers:
David Mackenzie, Carole Sheridan, Peter Aalbaek Jensen, Peter Garde , Jamie Laurenson
Sales agent:
Distributor:
Credits summary:
BBC Films present in association with Zentropa Entertainment5 and Scottish Screen with the participation of Bord Scannán na hÉireann/the Irish Film Board with the participation of the Danish Film Institute and Film i Väst A Sigmaville Production
Release Dates
Out on DVD
30 January 2012
Search BBC Films
Can't find what you need? Search here