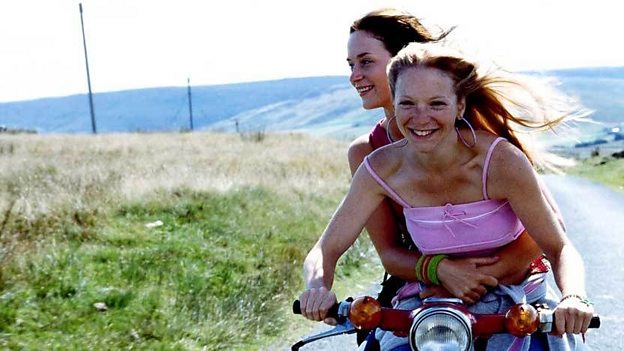 Apparently I'm a bad influence on people.
There is nothing playing at the moment, please check again soon.
My Summer Of Love Synopsis
A long, hot English summer creeps up on the emotions of two 16-year-old girls, who live in the same Yorkshire village but are really a world apart. Mona has had a tough time growing up, but has a wit and intelligence which combine to make her yearn for something beyond the daily grind. Tamsin is rich and spoilt and seems to offer an open door to a life of exotic fascination. This new friendship becomes all consuming and they plan to run away, but as the summer draws to a close it becomes clear that their passion will take a different and darker path.
Credits
Starring:
Natalie Press, Emily Blunt, Paddy Considine
Director:
Pawel Pawlikowski
Producers:
Tanya Seghatchian, Christopher Collins
Screenplay:
Pawel Pawlikowski in collaboration with Michael Wynne, based on the novel by Helen Cross
Executive Producers:
David M Thompson, Chris Auty, Emma Hayter
Sales agent:
Distributor:
Credits summary:
BBC Films and The Film Consortium with Baker Street present in association with UK Film Council a Take Partnerships Production of an Apocalypso Picture A Film by Pawel Pawlikowski
Running time:
86 mins 26 secs
Release Dates
In cinemas
22 October 2004
Related Links
Search BBC Films
Can't find what you need? Search here