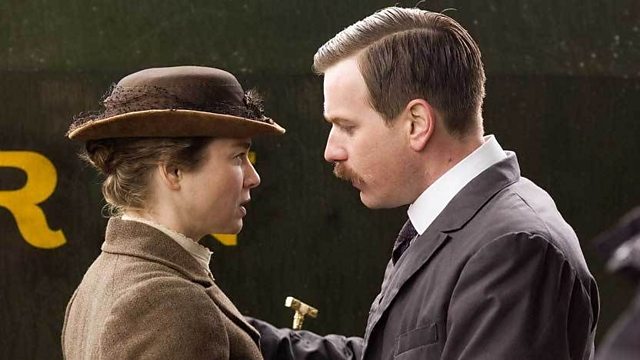 Miss Potter Synopsis
As the most successful classic children's author of all time, this is the story of a single woman living in her own imaginary world, and her secret first love with the publisher who brought her success. Beatrix Potter told stories and drew pictures that have inspired generations of children over the years, but the untold story of her life will captivate and delight a whole new audience.
Credits
Starring:
Renée Zellweger, Ewan McGregor, Emily Watson, Bill Paterson
Producers:
David Kirschner, Mike Medavoy, Arnold Messer, Corey Sienega, David Thwaites
Screenplay:
Richard Maltby Jr
Executive Producers:
Steve Christian, Louis Phillips, Nigel Wooll, Renée Zellweger
Sales agent:
Distributor:
Credits summary:
Momentum Pictures Present an Isle of Man and Phoenix Pictures Production.
Running time:
92 mins 49 secs
Related Links
Search BBC Films
Can't find what you need? Search here