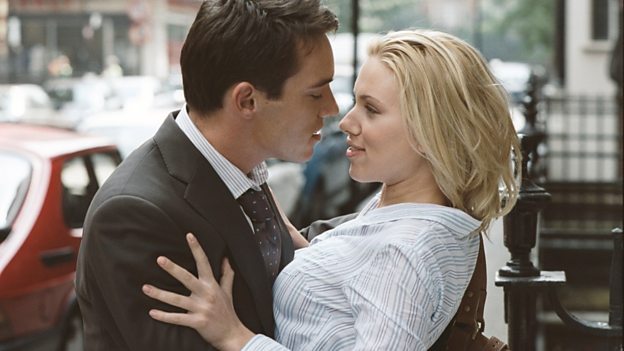 He saw me across the room and he honed in on me like a guided missile.
There is nothing playing at the moment, please check again soon.
Match Point Synopsis
Part romance, satire and suspense thriller, MATCH POINT tells the story of a young tennis instructor who becomes involved with a wealthy family, one of whom he is coaching. As his star rises in upper class circles, he becomes romantically entangled with two different women, but his clandestine affairs lead him into an ever deepening quagmire where the only way out seems to be murder.
Credits
Starring:
Brian Cox, Matthew Goode, Scarlett Johansson, Emily Mortimer, Jonathan Rhys-Meyers, Penelope Wilton
Producers:
Letty Aronson, Gareth Wiley, Lucy Darwin
Executive Producers:
Stephen Tenenbaum
Sales agent:
Distributor:
Credits summary:
BBC Films and Thema Productions SA present A Jada Production
Related Links
Search BBC Films
Can't find what you need? Search here