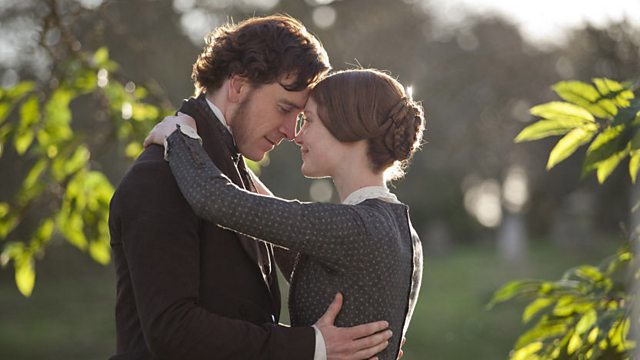 Do you think that because I am poor, plain and little, that I am soulless and heartless?
There is nothing playing at the moment, please check again soon.
Jane Eyre Synopsis
Mia Wasikowska and Michael Fassbender star in the romantic drama based on Charlotte Bronte's 19th Century classic novel, from acclaimed director Cary Fukunaga. In the story, Jane Eyre flees Thornfield House, where she works as a governess for wealthy Edward Rochester. As she reflects upon the people and emotions that have defined her, it is clear that the isolated and imposing residence - and Mr. Rochester's coldness - have sorely tested the young woman's resilience, forged years earlier when she was orphaned. She must now act decisively to secure her own future and come to terms with the past that haunts her - and the terrible secret that Mr. Rochester is hiding and that she has uncovered...
Credits
Starring:
Mia Wasikowska, Michael Fassbender, Judi Dench, Jamie Bell, Sally Hawkins
Producers:
Alison Owen, Paul Trijbits
Executive Producers:
Christine Langan, Peter Hampden
Sales agent:
Distributor:
Credits summary:
Focus Features and BBC Films present A Ruby Films Production
Related Links
Search BBC Films
Can't find what you need? Search here