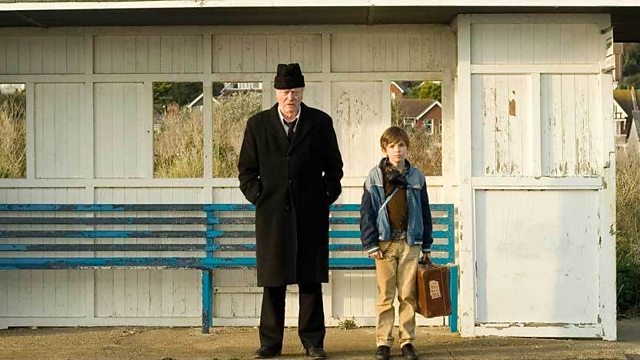 Join hands and make contact with the living, son.
There is nothing playing at the moment, please check again soon.
Is Anybody There? Synopsis
Edward hates living in the old people's home run by his parents. His only interest is a morbid obsession with ghosts, death and the afterlife. Until, that is, the arrival of reluctant new resident, Clarence - a retired magician with a liberating streak of anarchy. Together this delightful odd couple overcome their personal drawbacks, and learn that you are never too old, or too young, to grow up.
At the centre of the story is thirteen-year-old Bill Milner (who arrived on the scene in 2007 comedy Son of Rambow). He stars alongside the living legend that is Michael Caine as two reluctant residents of an old people's home, grappling with life and death. The script by Peter Harness (based on his own childhood experiences) was brought to Crowley's attention by Harry Potter producer David Heyman, who had been specifically looking for a project that would enable their collaboration. In explaining why he thought Crowley would be such a good fit, Heyman has remarked on the story's "happy-sad quality and a slightly mordant dry wit".
News and Views
Director John Crowley cites his Irish heritage as having helped shape his dark sense of humour in his drama starring Michael Caine.

A clip from the bittersweet drama starring Michael Caine and Bill Milner.
Credits
Starring:
Michael Caine, Anne-Marie Duff, David Morrissey, Bill Milner, Leslie Phillips, Elisabeth Spriggs
Producers:
David Heyman, Marc Turtletaub, Peter Saraf
Executive Producers:
Christine Langan, David M Thompson
Sales agent:
Distributor:
Credits summary:
BBC Films and Big Beach present a HeyDay Films/Big Beach production,
Release Dates
Out on DVD
14 September 2009
Related Links
Search BBC Films
Can't find what you need? Search here