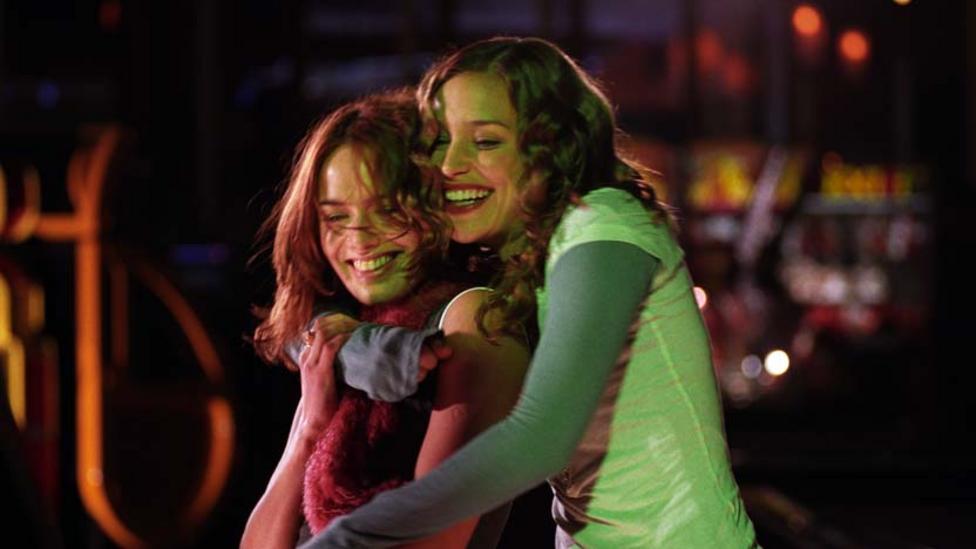 I'm getting older. And I see you... I see what you've got with... I can see that stability. And the trust, and permanence. And I think... God, I'm glad I'm not you.
There is nothing playing at the moment, please check again soon.
Imagine Me & You Synopsis
Heck and Rachel are a young couple about to embark on life together when an unexpected meeting turns Rachel's world upside down. What follows is the romantic, hilarious and sometimes poignant journey familiar to anyone who has ever fallen in love at first sight. And what if you discover that the one person you are destined to spend the rest of your life with might not be your boyfriend, but a perfect stranger? Imagine Me & You shows that the path to true love isn't always straight...
Credits
Starring:
Piper Perabo, Matthew Goode, Lena Headey, Anthony Head, Celia Imrie, Sue Johnston
Producers:
Sophie Balhetchet, Barnaby Thompson, Andro Steinborn
Executive Producers:
Stefan Arndt, David M Thompson, Jim Reeve, Steve Robbins, James D Stern
Sales agent:
Distributor:
Credits summary:
Ealing Studios & BBC Films present in association with Focus Features, Minotaur Film Partnership No.3, RTL Television and Filmstiftung NRW a Cougar Films, Fragile Films, X-Filme Creative Pool Production.
Running time:
94 mins 10 secs
Release Dates
Out on DVD
16 October 2006
Related Links
Search BBC Films
Can't find what you need? Search here