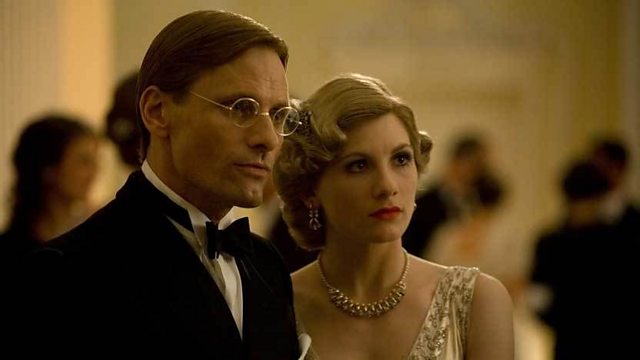 Anything that makes people happy can't be bad, can it?
There is nothing playing at the moment, please check again soon.
Good Synopsis
Using one man's moral decline to express the fate of an entire nation, GOOD is a devastating drama set in Germany in the 1930's. Starring Oscar-nominee Viggo Mortensen in a dazzling change-of-pace performance, the story centres around John Halder, an enlightened intellectual who gets swept up by the momentum of Hitler's rise to power.
Though basically a good human being, Halder has a number of personal and professional problems that are suddenly solved when he agrees to do a small service for a powerful political figure. Though no single action of Halder's is particularly harmful in and of itself, the accumulated effect of rendering a number of such services in exchange for a number of increasingly compromising rewards, takes its toll.
One day, this seemingly "good" man, wakes up to discover that, like countless other German citizens, he has become a Nazi.
Based on the acclaimed play by CP Taylor.
News and Views
Jason Isaacs and Jodie Whittaker chat to BBC Films about working with Viggo Mortensen on the film about a good doctor in Nazi Germany.
Credits
Starring:
Viggo Mortensen, Jason Isaacs, Jodie Whittaker, Steven Mackintosh, Mark Strong, Gemma Jones
Screenplay:
John Wrathall (from the play by CP Taylor)
Executive Producers:
Simon Fawcett, Peter Hampden, Brian O'Shea
Sales agent:
Distributor:
Credits summary:
Aramid Entertainment presents a Good Films Production, in co-production with Miromar Entertainment and Laurin Entertainment in association with Lipsync Productions LLP, Mixer Productions Brazil, 120db Films and BBC Films.
Running time:
95 mins 42 secs
Related Links
Search BBC Films
Can't find what you need? Search here