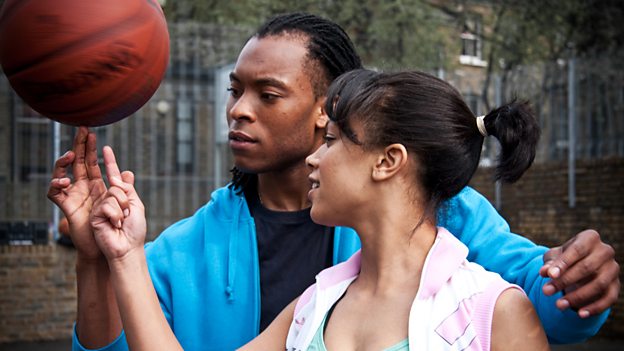 You've only got one chance, so you have to try.
There is nothing playing at the moment, please check again soon.
Freestyle Synopsis
Ondene Marchant is beautiful, talented, and destined to major in law at Oxford. After years of studying, Ondene is desperate to live a little. She discovers freestyle basketball, and takes up the offer of lessons from a charismatic and gifted student, Leon. Although Leon's fighting against the odds to educate himself, Ondine's mother is convinced he is bad news because he lives in the projects - a place she escaped from long ago. As romance blossoms, the sweethearts face an uphill struggle as they try to succeed in life and love.
News and Views
Interviews with the cast and crew of Freestyle, the basketball romance from BBC Films.
Credits
Starring:
Lucy Konadu, Arinze Kene, Suzann Mclean, Alfie Allen, James Hamilton, Colin Salmon, Danny John-Jules
Screenplay:
Michael Maynard
Executive Producers:
Justin Marciano, Gemma Spector
Sales agent:
Credits summary:
Revolver Entertainment and Film London present A B19 Media Production
Release Dates
Broadcast on
17 April 2016
Related Links
Search BBC Films
Can't find what you need? Search here