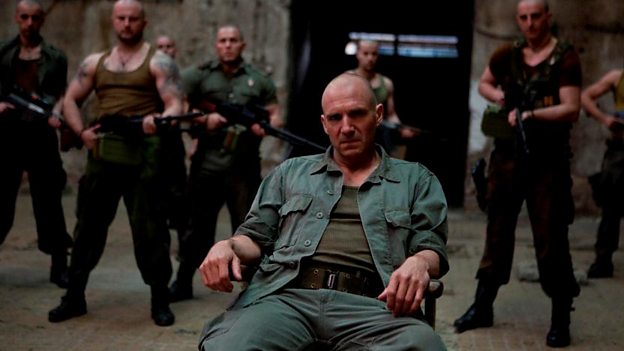 There is nothing playing at the moment, please check again soon.
Coriolanus Synopsis
A contemporary version of Shakespeare's dangerous political thriller.
The citizens of Rome are hungry. Coriolanus, the hero of Rome, a great soldier and a man of inflexible self-belief despises the people. His extreme views ignite a mass riot. Rome is bloody.
Manipulated and out-maneuvered by politicians and even his own mother Volumnia, Coriolanus is banished from Rome. He offers his life or his services to his sworn enemy Tullus Aufidius. Coriolanus and Aufidius march on Rome intending to destroy the city. Volumnia appeals to her son. He tries to reject her but eventually breaks. Aufidius, feeling bitterly betrayed, brutally murders Coriolanus.
Credits
Starring:
Ralph Fiennes, Gerard Butler, Vanessa Redgrave, Brian Cox, James Nesbitt, Jessica Chastain
Producers:
Colin Vaines, Julia Taylor-Stanley, Gabrielle Tana, Ralph Fiennes, John Logan
Executive Producers:
Anthony Buckner, Christopher Figg, Christine Langan, Norman Merry, Marko Miskovic, Robert Whitehouse, Will Young
Sales agent:
Distributor:
Credits summary:
Hermetof Pictures, Kalkronkie LLP and Icon Entertainment International present in association with Magna Films, Atlantic Swiss Productions Ltd, Lipsync Productions LLP, BBC Films and Artemis Films, Magnolia Mae Films and Synchronistic Pictures A Lonely Dragon Production A Film by Ralph Fiennes
Related Links
Search BBC Films
Can't find what you need? Search here