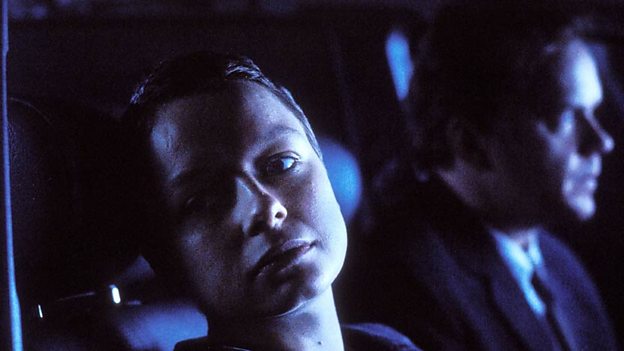 I don't need to give you evidence, it's intuition you're paying for.
There is nothing playing at the moment, please check again soon.
Code 46 Synopsis
A love story set in Shanghai, the day after tomorrow. William (Tim Robbins) is sent there for 24 hours to investigate a fraud at the Sphinx insurance company. Having taken an empathy virus he is able to read suspects' minds.
Maria (Samantha Morton) is an employee of Sphinx where she creates 'papelles', a form of insurance cover and passport rolled into one. Without papelles people are consigned to live in sub-cultures, unable to travel outside their own zones.
William's enquiries soon reveal that Maria is the person who has been selling fake papelles. He knows that it is his duty to hand Maria over to the authorities. However, forces greater than the both of them are at work and William finds himself unable to turn her in. Instead, he falls deeply in love with her - a move that will change his life forever...
Credits
Starring:
Tim Robbins, Samantha Morton, Om Puri
Director:
Michael Winterbottom
Screenplay:
Frank Cottrell Boyce
Executive Producers:
David M. Thompson, Robert Jones
Sales agent:
Distributor:
Credits summary:
The Film Council and BBC Films present in association with United Artists A Revolution Films Production A Michael Winterbottom Film
Release Dates
Released
17 September 2004
Out on DVD
27 December 2004
Related Links
Search BBC Films
Can't find what you need? Search here