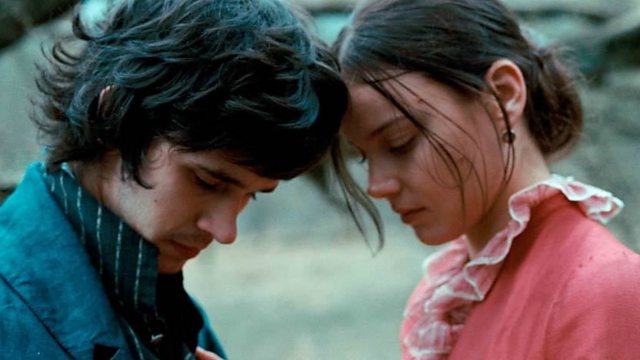 A thing of beauty is a joy forever, its loveliness increases; it will never pass into nothingness.
There is nothing playing at the moment, please check again soon.
Bright Star Synopsis
London 1818: a secret love affair begins between 23-year-old English poet, John Keats and the girl next door, Fanny Brawne. When she asks him to teach her about poetry, he agrees.
The poetry soon becomes a romantic remedy that works not only to sort their differences, but fuel an impassioned love affair. "I have the feeling as if I was dissolving", Keats writes.
When Keats falls ill a year later, the two young lovers face not marriage, but separation. In Keats' own poignant words, "forever panting and forever young".
Credits
Starring:
Ben Whishaw, Abbie Cornish, Paul Schneider, Kerry Fox
Producers:
Jan Chapman, Caroline Hewitt, Jane Campion
Executive Producers:
Francois Ivernel, Christine Langan, Cameron McCracken, David M. Thompson
Sales agent:
Distributor:
Credits summary:
Pathé Productions, Film Finance Corporation Australia, BBC Films and the UK Film Council present in association with the New South Wales Film and Television Office and Hopscotch International.
Running time:
118 mins 58 secs
Release Dates
In cinemas
6 November 2009
Related Links
Search BBC Films
Can't find what you need? Search here