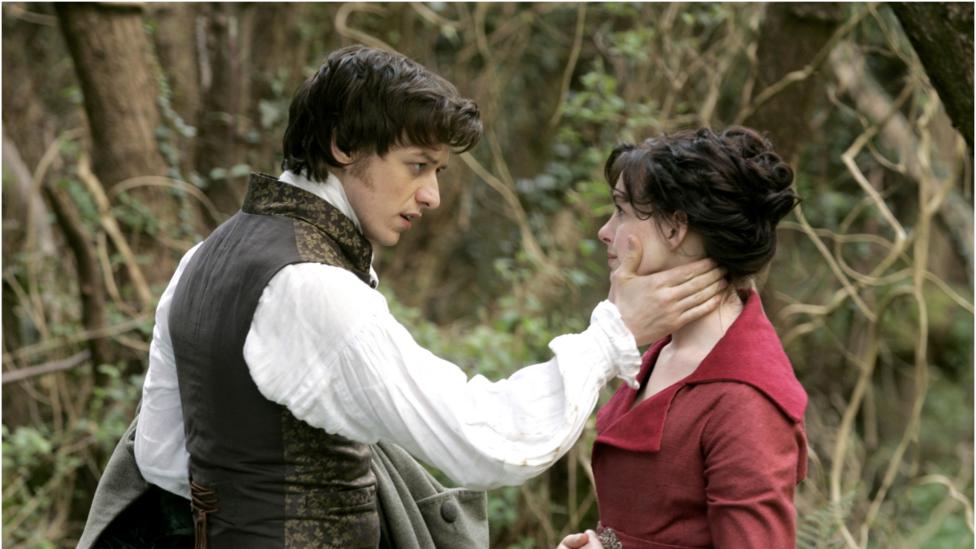 Becoming Jane Synopsis
Inspired by an incident in the life of writer Jane Austen, we meet the feisty 20-year-old pre-fame, determined to marry for love, despite her parents plans. When Jane (Anne Hathaway) is introduced to the roguish, arrogant Tom Lefroy (James McAvoy), she can't stand him, but she soon finds herself attracted to this inappropriately poor, but intelligent man. She finds herself at odds with society and convention, like so many characters in her work.
News and Views
The director of Becoming Janes talks about the making of his costume drama in Ireland.
Credits
Starring:
Anne Hathaway, James McAvoy, Julie Walters, Maggie Smith, James Cromwell
Producers:
Robert Bernstein, Graham Broadbent, Douglas Rae
Screenplay:
Kevin Hood, Sarah Williams
Executive Producers:
Nicole Finnan, Julia Blackman, Jeff Abberley, Tim Haslam
Sales agent:
Distributor:
Credits summary:
Miramax Films, HanWay Films, UK Film Council, and the Irish Film Board present in association with 2 Entertain and BBC Films an Ecosse Films Production in association with Blueprint Pictures and Scion Films
Running time:
120 mins 21 secs
Release Dates
Out on DVD
10 September 2007
Related Links
Search BBC Films
Can't find what you need? Search here