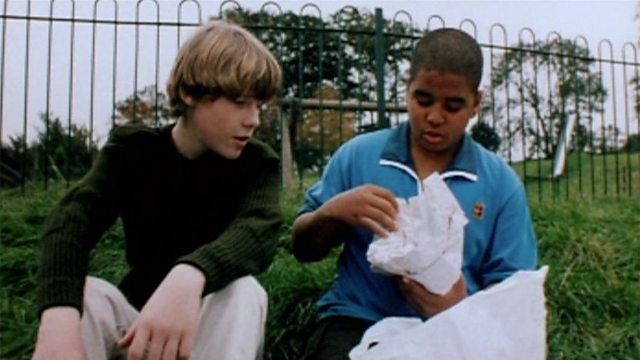 A Room For Romeo Brass Synopsis
A tender coming-of-age story from the award-winning writer and director of TwentyFourSeven. Romeo Brass and Gavin 'Knock Knock' Woolley live next to each other and are best friends. Both boys are forced to grow up fast when they become embroiled in events which spiral beyond their control.
Credits
Starring:
Paddy Considine, Julia Ford, Andrew Shim, Ben Marshall, Bob Hoskins
Producers:
George Faber, Charles Pattinson
Screenplay:
Shane Meadows, Paul Fraser
Executive Producers:
Andras Hamori, David M Thompson
Sales agent:
Distributor:
Credits summary:
Alliance Atlantis and BBC Films present in association with The Arts Council of England a Company Pictures/Big Arty production. A Shane Meadows film.
Release Dates
In cinemas
4 February 2000
Related Links
Search BBC Films
Can't find what you need? Search here