Starting out as a BBC trainee
Beginning as a trainee in an organisation as big as the BBC can be daunting, so take some advice from former business trainee Steve Lipscombe and make the transition as smooth as possible. Steve was speaking at the induction day for the 2013 intake of technology trainees and apprentices.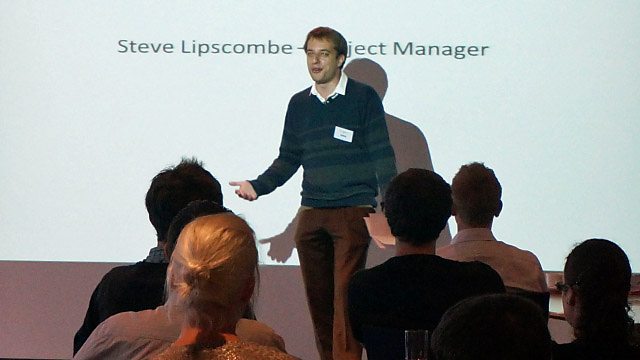 Have confidence
First off, you're going to meet a lot of people who really know their stuff. You may find this daunting at first, but remember that you have been through a rigorous selection process to get on the scheme you're on. That's quite an achievement in itself. The BBC needs people with ideas who are not afraid to put them forward.
You'll also get lost. The BBC is huge and getting lost is a normal part of starting out, so don't be afraid to ask people where rooms are.
Be aware that there are lots of acronyms about. Large organisations like the BBC all use them internally to make communication faster. Don't be afraid to ask what they mean.
Make friends
Make friends with your fellow trainees. They're the only people who really understand what you're going through. I'm still in contact with everyone in my cohort, despite the fact that we've now moved into our different departments and specialisms.
When it comes to people outside your friendship group, networking is important. You never know when that relationship will come in useful. I recently worked on an archive project with a department that had no experience of that area, so called someone I had worked with previously for advice. I estimate that half an hour of that person's time probably saved a month of work for my new department learning everything from scratch.
Take it easy
Realise it's going to be quite tiring. It's a new job, a new role, new ways of doing things, new language, new everything. Everyone remembers their first day at the BBC and it's normal to feel overwhelmed. Getting to know new people and learning new things takes time, so pace yourself. Ultimately, it's a marathon, not a sprint.
Make the most of it
Time flies, so make the most of the opportunity. You'll be on various different placements; always take the chance to ask people when you don't know what is going on. It's a lot easier to ask questions as a trainee, because everyone knows you're there to learn. That can feel harder when you have a proper job.
Remind yourself that you're in a special position. You're sitting with experts and can pick their brains on whatever takes your interest. You can question what they do and the way they work. Many people will start at the BBC as staff and may not get the range of experience you're being given.
Have fun
The BBC is a big place and it's a fun place. There are a lot of opportunities to get involved. Make the most of them.
Do speak up if part of the scheme is not working for you. On one of my early placements I felt I wasn't learning enough and they tweaked it for me. It's in the BBC's interest for you to get as much out of the trainee scheme as possible. After all, it won't be long before you're doing these jobs for real.