Profile: linked data software engineer
Software engineer Johan Hjerling on his role in the linked data team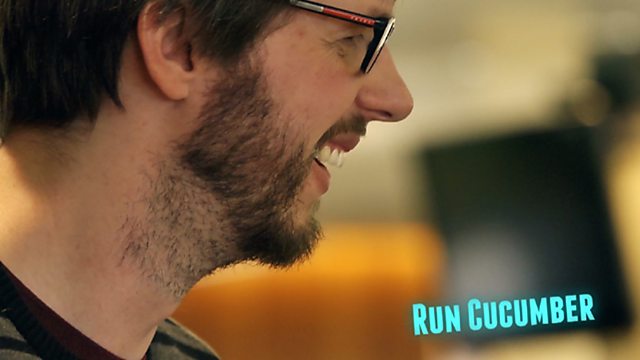 Originally from Scandinavia, software engineer Johan Hjerling says he was drawn to the UK after being raised on a diet of The Office, Fawlty Towers, and Pride and Prejudice. After completing his computer science degree, Johan joined the BBC's dynamic semantic publishing team. This would later become the linked data team, and allowed Johan to be involved in the BBC's revolutionary data publishing strategy for the Olympics.
"Data has to be available 24 hours a day. There can be no down time"

- Johan Hjerling
Johan describes how his team adheres to a principle of behaviour-driven development in all their testing and coding. A big part of the linked data initiative is a creative work API, which stores relevant metadata around any piece of BBC content in a semantic web database. This makes it easy for users to find interesting content related to the item they are looking at – for example, any content about The Beatles would be linked to the tag 'Liverpool'.
Johan says he enjoys working on a team which is at the forefront of technology. His essential resources include programming languages RDF, Java and Scala, integrated development environments such as Eclipse, and the alignment tool Mauve.
Every other week Johan's team are given free time to explore technology of interest and share their findings with each other. Big technology companies like Netflix, Twitter and Google are open sourcing their code, which means excellent frameworks and libraries are available for engineers to experiment with. Johan and his team aim to use Twitter's code as the basis for the platform's next user interface.