Richard Lazarous: script writer
There is no set route to becoming a writer for EastEnders. Richard Lazarous describes his journey to Albert Square and offers top advice for aspiring script writers.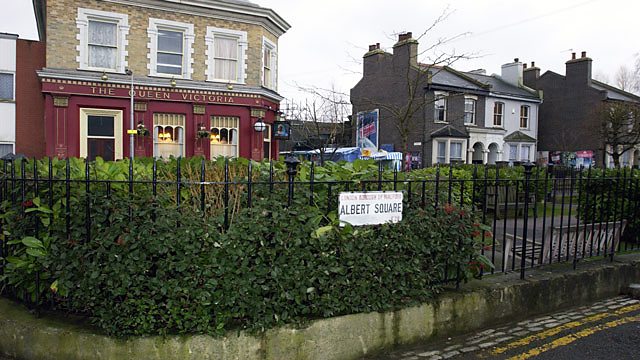 What was your first job in the media and how did you get it?
I spent 15 years in a variety of business roles including sales, marketing and finance before giving that all up and turning to writing full time at the ripe old age of 33. My first paid writing gig came five hungry years later, with a commission for EastEnders.
"I had no formal media training but had always written from an early age, penning my first stage play at the age of 14."

– Richard Lazarous
I got the gig through a mixture of perseverance and good fortune. An original script of mine landed on someone's desk and they liked it and took a chance on me. That was six years ago and I have since written 44 episodes of EastEnders, developed a number of original drama ideas and had a sitcom script commissioned by the BBC.
Did you do any formal media training?
I had no formal media training but had always written from an early age, penning my first stage play at the age of 14.
Was there a formative person or programme which made you want to work in the media?
My passion was always for storytelling. This started in theatre, where I was inspired by Shakespeare, Beckett and Wilde amongst others.
What's been the proudest or most memorable moment of your career so far?
Sitting in the theatre during a performance of one of my plays and seeing people not knowing whether to laugh or cry (in a good way). Plus my first TV credit on EastEnders. 'Doof doof'.
What things do you always have with you – physical objects and personal skills?
A notebook and pen. And a belief that the next big story is lurking somewhere at the back of my brain.
Most useful skill you've developed?
Resilience. Perseverance. Drinking copious amounts of tea.
Hardest lesson learnt?
Don't believe the hype.
Anything you know now that you wished you knew then?
How hard it would be. But then if I had known, I may not have embarked on the journey in the first place. So, maybe they are right, ignorance is bliss.
What tips would you give someone wanting to do your job?
Ask yourself two questions: 1) What does it mean to you? And 2) What are you prepared to sacrifice to get it? And if the answers aren't "everything" and "everything", you probably shouldn't bother.
What are you up to next?
Adapting one of my stage plays for the screen, co-writing a stage musical and trying to break the sitcom world. Again.