Jude Winstanley: production manager
Jude Winstanley is a production manager who runs The Unit List, a website that lists job vacancies within the television industry.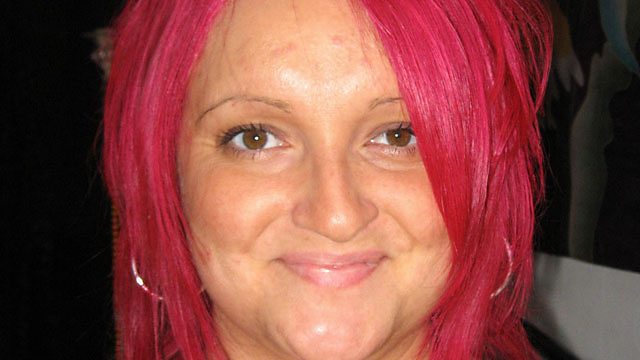 What was your first job in the media and how did you get it?
I started in 1997. I was a runner on Strike It Rich for ITV. I was sending letters out to the PM at Fremantle and it just so happened that it fell on his lap the moment they needed a studio runner. I'd previously done some work experience at The Big Breakfast offices and on a sitcom called Desmond's, which I got through my dad, Peter Winstanley. I was still at school at the time.
"Everybody knows everybody, the industry is small." - Jude Winstanley
How did The Unit List come about?
The Unit List has been around in different guises for about fifteen years. When I was running on stuff, if I got called in for a job and I was already working, I'd try to recommend somebody else. So I'd call up somebody that I'd already worked with and say, "these people are hiring you might want to ring them", so there was a lot of that. I was recommending people by phone and then I started doing email. In 2003, I was sending out round robin emails. In 2007, after resisting social media groups for so long, I forced myself to do Facebook, then we did Twitter and a blog and it just grew into this massive beast.
Did you do any formal media training?
I've got a BTEC national diploma in media production from Weymouth College but I don't have a degree. When I joined the workplace, I didn't feel it benefited me in any fashion having a media qualification. In terms of working, what I needed to do and how the industry works, it didn't help. I don't think media courses actually provide the core things that you need to know, like budgets, scheduling, funding, and team structure on a project.
Was there a formative person or programme which made you want to work in the media?
Peter Winstanley, who's my dad and a production accountant. For my entire childhood I was never around anyone who wasn't from arts and TV.
What programmes are on your must-view list now?
I like BBC Four, I like documentaries and a lot of American imports. I like Teen Wolf, and Awkward. I love Hotel Inspector and Grand Designs, but I don't really do reality stuff.
I think sometimes I'd like to work on the big, live entertainment shows. I've done them before but sometimes I want to work on them again. I like the shiny floor stuff. There's a massive team, studio and production who have been prepping it for ages and when you pull it off there's an immediate sense of achievement.
Has there been a moment where you've thought, "I can't believe I get paid to do this"?
As a coordinator I was working on an outside broadcast and I was picking up cigarette butts because there were no runners. I said to myself, "I can't believe someone's paying me to do this. I'm the most expensive runner."
What's been the proudest or most memorable moment of your career so far?
It was launching a rescue mission to get a radio reporter and producer team out of Haiti during riots there. Throughout the 48 hours it took to organise, I kept wondering if I was taking part in an elaborate test to work in documentaries. It was a year after the earthquake and we had two radio documentaries commissioned by BBC World Service on what had happened one year on from the earthquake. At the time there were elections and a lot of people weren't happy with the results, which resulted in rioting. The specialist BBC High Risk team advised us that the UN had issued a lockdown and all guests and hotel staff were advised to stay locked in their hotels. The airports were closed to scheduled flights but we had to get our team out because we couldn't guarantee their safety.
This meant I was coordinating with the reporting team on the ground and a private security firm in Port au Prince, the BBC's High Risk team, insurers, travel agents and my line manager about how and when we would get them out of the country. I organised our team and other guests to be escorted from the hotel by armed security personnel and onto a chartered flight which was found by a contact of another guest at the hotel. This meant trying to check that the people I was organising this with were who they said they were. Finally, our team flew on a tiny six passenger plane out of Haiti and into Florida, where I organised their onward travel back to New York and the UK.
Surprisingly, when I'd worked with the reporter and producer previously, we had sent them to Iraq, which went remarkably smoothly.
Most useful skill you've developed?
Learning to be more measured and balanced and trying to empathise with people.
Hardest lesson learnt?
I'm not always right.
Anything you know now that you wished you knew then?
Everybody knows everybody, the industry is small.– Jude Winstanley
Who has inspired you the most?
Justin Johnson is a man of solutions and of a calming nature. He was my production manager for a UK episode of Emmy award winning The Amazing Race for CBS and on He's Having a Baby, a documentary series for BBC Three. On both occasions I was his production co-ordinator and on both productions we had a huge team to manage. Everyone loves working with Justin, he is always smiley, supportive, approachable, knowledgeable and a fair professional. He inspired me to:
- Never comment or judge before hearing both sides of a story;
- Think creatively about solutions;
- Be approachable and professional, making sure you see all tasks through to the end;
- Weigh up the cost of something versus the value of your time to do it instead, i.e sometimes it's better to delegate.
Did you always want to do what you're doing now?
I knew I'd be in TV but didn't know what I'd be doing.
Biggest surprise?
I have never got a job from The Unit List.
What three tips would you give someone wanting to do your job?
- Have an interest in new technology, it will help you to do your job better.
- Always read contracts carefully.
- Be approachable.