Michelle Barrett: stylist and costume designer
Michelle Barrett is a stylist and costume designer. She works across features, TV, pop promos, commercials and theatre. Her credits include Bridget Jones: The Edge of Reason and Spooks.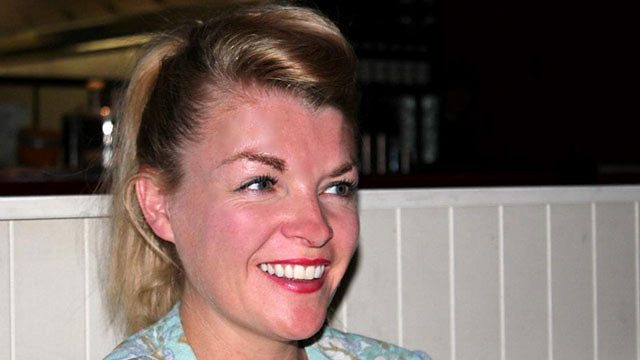 What was your first job in the media and how did you get it?
My first two jobs were in one weekend; the Smash Hits Poll Winners Party and Miss World in 1999. I was assisting another stylist working with Enrique Englesias, Westlife and Boyzone. I got the job through a friend of mine who was working at ITV.
How long did it take you from there to being a designer?
Not very long to be honest because I decided to plunge straight in. Before I left uni I had my first design job on a docudrama for Channel 5.
Did you do any formal media training?
I did a degree at the London College of Fashion which taught me how to dress-make amongst other things. It is an essential thing to learn in this game because producers and designers don't want somebody who can't.
"A CV passed onto someone by hand works a lot better than one sent blind." – Michelle Barrett
What programmes are on your must-view list now?
I like documentaries which don't always include costume, but my overall favourites are Baz Luhrmann's films. He and his wife, the production and costume designer, are amazing in what they create.
Has there been a moment where you've thought, "I can't believe I get paid to do this"?
All the time.
What things do you always take on a shoot – physical objects and personal skills?
My kit contains everything from thread, needles and glue to toupee tape and bulldog clips.
The skills I take with me are my ability to dress-make, keep to strict budgets and deal with last minute changes.
Most useful skill you've developed?
Keeping within my budget.
Hardest lesson learnt?
That your social life stops when jobs come up.
Which tools do you use to keep up to date on the industry?
I have an agent and she sends me production lists. I also read The Times.
Anything you know now that you wished you knew then?
That you need lots of warm clothes for night shoots and that you need to be prepared for every eventuality. In other words take everything in your kit because the day you don't will be the day you need it.
Are you doing now what you thought you'd be doing?
I always suspected I would do something with clothes but didn't know what. It doesn't surprise my family what I do.
What has surprised you most about your job?
The hours and the irregularity of the work.
What three tips would you give someone wanting to do your job?
- Learn to dress-make and work within a budget.
- Check out designers on The Knowledge website.Email them but follow up with a call because otherwise they will not remember you. Also ask anyone, and I mean anyone who might work in the media to pass your CV on. A CV passed onto someone by hand works a lot better than one sent blind.
- Make short films, commercials and promos with other students or postgraduates. You never know who you will meet when shooting on them and it might lead to your first paid job.