Stuart Cabb: director
Stuart Cabb is the owner of independent production company Plum Pictures. He tells us about his work and what it took to get where he is today.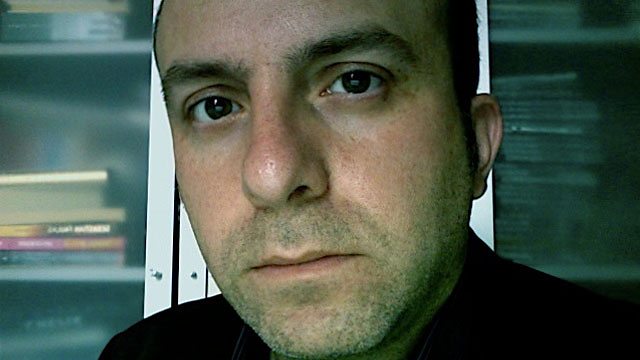 Stuart spent 16 years at the BBC before setting up Plum in 2007. He worked in BBC Sport producing the biggest sports events in the world followed by 6 years working with Louis Theroux, creating noisy, innovative factual series. Plum Pictures makes James May's Man Lab and Toy Stories, ITV's travelogues with Sir Trevor McDonald and is a market leader in ad funded programming. They recently produced Castrol Edge presents: Cristiano Ronaldo's Tested to the Limit – which was seen in 120 countries.
What was your first job in the media and how did you get it?
I was a production assistant at Capital Radio. I pestered the HR dept there endlessly and camped out at weekends in the reception. I got to know all the djs and big wigs and often helped out for nothing. One Saturday lunchtime a production assistant in their newsroom went sick. They needed someone urgently to cut down an interview with the then England football manager Bobby Robson. They threw me the tape (yes, tape on a reel...no-one had heard of hard disks back then) and said I had half an hour to cut the 10 minute interview down to 3 mins.
"Work hard, not because you think you should, but because you can't imagine not."

– Stuart Cabb
How long did it take you from there to getting into the BBC?
I rose to become a producer at Capital Radio earning decent money and enjoying myself. These were the days that Capital was the best station in the country for music. But it just didn't feel right. So I left even though they offered me more money... and couldn't have been more supportive.
I went to work for a satellite tv station called Superchannel. I was meant to be starting as an assistant producer but ended up lugging tapes in the library.
And thank goodness because even though my salary went down by two thirds I learnt everything about telly from different tape formats to how to vision mix, plan a tx schedule, use cameras and edit. Much of which still helps me today.
After two years of working for peanuts and doing all manner of jobs I finally managed to persuade a brilliant chap in BBC Sport to take a chance on me. I showed him a film I'd made for Superchannel (which was actually very professional and looked stunning about the weird culture and rituals of the Cresta Run) and he gave me a traineeship.
Did you do any formal media training?
No. Not really except after about 6 years at the BBC I took a short unpaid sabbatical and funded myself on a course at the University of Southern California which was all about writing fiction, and telling stories for the cinema. It was actually very useful. And made me a better director. It also helped me to shake myself out of thinking like everyone else just to be comfortable.
Was there a formative person or programme which made you want to work in the media?
A few key people changed my career. Graham Welham at BBC Sport, Brian Barwick who was at BBC Sport and went on to be Chief Executive of the FA, Peter Salmon, former BBC One controller and Louis Theroux, who introduced me to so many weird people I've never been the same since. But actually it was 'the BBC' and all it stood for that inspired me to want a career in television.
Has there been a moment where you've thought, "I can't believe I get paid to do this!"?
There have been many. Here's two. Watching Linford Christie win his gold medal at the Barcelona Olympics with a seat in the stadium that money couldn't buy. I'd only been in BBC Sport a year. And a few years ago, sitting on the Caribbean paradise island of Necker while its owner Richard Branson made me a cocktail and gave me a personal tour of his home. But honestly there have been so many priceless memories that all the missed birthdays, weddings, friends' dinners and broken relationships almost seem worth the price!
What's been the proudest or most memorable moment of your career so far?
I felt huge pride in Plum being nominated for a BAFTA in our first year with James May's Toy Stories. We didn't even know James when my business partner Will Daws and I left the BBC. Then a year later we had made a series which I am truly proud of with a fantastic and wonderful presenter/chap/bloke.
What things do you always take on a shoot – physical objects and personal skills?
A little cigarette case to carry business cards and credit cards. Leave the wallet in the hotel room safe. A pen. Always carry a pen. And a really clear idea of what the first shot is that day.
Most useful skill you've developed?
To give clear precise instructions. And the knowledge that you have to believe in an idea to have any chance of it working.
Hardest lesson learnt?
Give people several chances but there is always a line over which you must be firm and not move from.
Anything you know now that you wished you knew then?
I wish when I was younger I hadn't worried so much about where my career was going – not knowing is half the fun, as long as you spot the opportunities and take them.
Who has taught you the most?
Tricky because everyone I've worked with has... honestly.
Did you always want to own an indie?
Actually I always wanted to be a director. And I still love doing it, I really mean Iove doing it. But now I have an equal love - running a company and giving talented people great opportunities and cutting out all the nonsense of television so they can focus on making the shows. I actually adore pitching and making deals almost as much as directing.
Biggest surprise in your career?
I joined BBC Sport for two years and stayed for ten years. I have no idea why and how but it was such tremendous fun, the people were wonderful and I really learnt how to be organised and handle huge pressure. I wouldn't have swapped it for anything.
What three tips would you give someone wanting to do your job?
- Work hard, not because you think you should, but because you can't imagine not working hard.
- Come up with ideas and be happy to come up with crap ones as well as the genius ones.
- Really, really know how to make films, from being in the edit to directing. Because if you can't you'll never make anything very original.