Lisa Ausden: executive producer
Lisa Ausden is an executive producer in BBC Vision in London. She is responsible for Watchdog, Rogue Traders, Lambing Live and Stargazing Live. Her upcoming projects include Volcano Live and a new series for BBC Two on the history of food.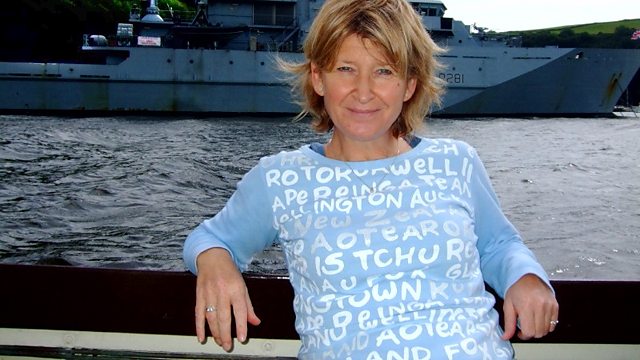 What was your first job in the media and how did you get it?
Straight from school, as a rookie reporter on the Harrow Observer in North London. I wrote to every newspaper in the vicinity of my home in Watford and in the end I think it was a question of fortuitous timing, and my letter arrived when the Harrow Observer had space for a new trainee. It was my job to do regular police and fire brigade calls in person, and visit all the local funeral parlours every week, to find out who of note in the local community had died. Funeral directors have a wicked sense of humour, were always very welcoming and made lots of tea.
What happened next?
I ended up as the chief reporter of the Harrow Observer, and after four years, got a BBC job in the heady days of the expansion of local radio, at Radio Northampton. It was before the station opened, so as a warm up I got sent to Radio Blackburn to gain some hands-on experience. It was 1982 and I remember that the Falklands War broke out on my last day there.
"Don't drink too much the night before a really important meeting."

– Lisa Ausden
Did you do any formal media training?
I did 'block release' from my job on the Harrow Observer to attend the National Council for the Training of Journalists course at Harlow Technical College. This taught handy basics, including writing for a newspaper, the workings of local government, and most terrifying of all… shorthand. You had to get 100 words a minute to pass the NCTJ exam, which I'm relieved to say I did eventually manage. I didn't start making any headway with local radio jobs until I got some experience during my summer holidays from the Harrow Observer. I did a fortnight of reporting for BBC Radio Newcastle. I've been around, you know.
Was there a formative person or programme which made you want to work in the media?
I liked That's Life, and I also liked Watchdog before I ever worked on it. I thought they were important programmes, and they also looked fun.
Has there been a moment where you've thought, "I can't believe I get paid to do this!"?
Constantly. One of my upcoming projects is called Volcano Live, from Hawaii. How great is that? I have found the BBC to be full of very bright, creative, motivated people. When you've worked somewhere a long time, like I have, there's a danger you take that kind of thing for granted. But I hope I don't.
What's been the proudest or most memorable moment of your career so far?
Coming off air at the end of a great live show takes some beating. But I think seeing the credits roll at the end of any show is quite something. We often have drinks or a party or some kind of social gathering to celebrate. And for me, it's about the team of people I have on board… seeing them grow in a role, take new responsibilities and flourish.
What things do you always take on a shoot – physical objects and personal skills?
Clarins products, obviously. Pyjamas and wet weather gear. My iPhone and the iPhone version of Scrabble.
Most useful skill you've developed?
I have this expression: "Don't bring me problems, bring me solutions" which I get quoted back at me… but I don't mind that. We are in a business where it's all about your plan B. The unexpected happens constantly. It's annoying, it's bad luck and it's not fair. But there's still a TV programme to fill, and you have to think quickly and cleverly to find a way out of a problem. I hope I practice what I preach. And I think my annoying clever clogs expression has rubbed off because I am constantly amazed by the ingenuity and resourcefulness of my colleagues to find that plan B, which can quite often be as good as, if not better than, plan A.
Hardest lesson learnt?
Television will take as many hours as you care to give it. It's just true. TV is open ended, and there is always, always something else that you could do to make something even better. But there are limits. Live within them or you will fall over.
Anything you know now that you wished you knew then?
That the more senior you become, the less it is about the skills that got you there, and the more it is about bringing on the people who keep you there and will one day have your job, no doubt. If you get the right person, and you offer them responsibility, they will take it.
Did you always want to be in TV?
Not really. My family are scrap metal dealers, so I think my career seems a world apart - but my family and friends like the stories. When I was at school I thought I wanted to be a dental technician. Then I thought I wanted to be a lawyer. And then I messed up my A levels so I was never going to be either. And thank goodness for that.
What three tips would you give someone wanting to do your job?
- Always do your homework when recruiting staff. Getting the right person is the most important thing. Get it wrong and you can be stuck with that decision.
- Treat people well to gain their loyalty and respect.
- Don't drink too much the night before a really important meeting.