Liana Stewart: assistant producer
Liana Stewart is a TV researcher/assistant producer working in documentary and factual entertainment development and production. She's the co-founder of Step2TV, a social enterprise helping shape and support people trying to get into TV and film.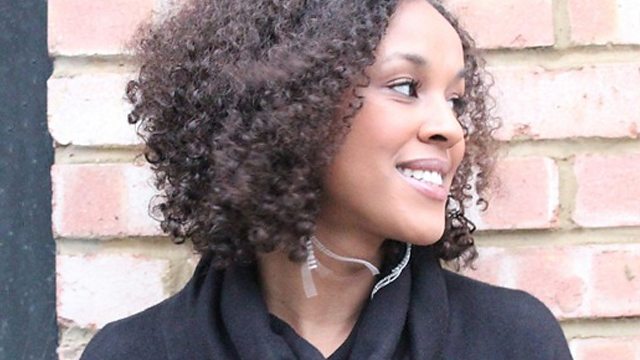 What was your first job in the media and how did you get it?
My first job was as a logger on Born Survivors for BBC Three. I got that through work experience.
Did you do any formal media training?
I studied at Newport Film School and did a Documentary, Film & TV BA Hons.
"If you want to get into media and you're not on Twitter, then you aren't doing yourself any favours at all." – Liana Stewart
How long did it take you to get into the industry ?
I had an unusual route into the industry as I got my first broadcast credit before my first job. My graduate film, which I produced and directed, was a documentary called Jukebox Juniors. My lecturer sent it to CBBC in London and they put it out on BBC One. I then moved to London and became a runner. TV is tough.
What programmes are on your must-view list now?
I love Misfits, Walking Dead and anything by Louis Theroux. On my must-view list is Frozen Planet. But I'm most jealous of Louis Theroux, I want his job.
Has there been a moment where you've thought, "I can't believe I get paid to do this"?
Yes, while shooting the final part of Jukebox Juniors in Las Vegas. I was in charge and I'd only just graduated so I had to make sure I got it right. Six days in Vegas felt like two years but I'll never forget the feeling of accomplishment after seeing it broadcast.
What's been the proudest or most memorable moment of your career so far?
Being told I have talent. Surely nothing can beat that.
What's in your toolkit – personal skills and equipment?
I talk non-stop and will approach absolutely anyone, no-one is out of my reach and I believe everyone is equal in my little world.
My Canon 550D camera is my weapon of doc-destruction, it's small enough so people don't get scared when I point it at them.
Most useful skill you've developed?
Making people feel comfortable and being able to read people well.
Hardest lesson learnt?
If you believe something is wrong, it usually is.
And a random one: always get hire costumes cleaned if they are a mess, don't just send them back. On Edwardian Farm it was my first time looking after costumes, and there were about ten kids wearing Edwardian outfits. I asked the runner if he was sure that it was ok to send them back without cleaning them and he said it was. The hire company threatened not to lend stuff to us ever again.
Which tools do you use to keep up to date on the industry?
Twitter is the best way to keep up to date if you follow all the major broadcasters and newspapers. If you want to get into media and you're not on Twitter, then you aren't doing yourself any favours at all.
Anything you know now that you didn't know back then?
TV is hard and it's very difficult to get new ideas out there, so determination is key.
Are you doing now what you thought you'd be doing?
Initially I wanted to be Whitney Houston, then a dancer/actress and then a feature film director, (yep, ambitious). Documentary didn't get a look in, but I'm happy with where I am. The world is an amazing place.
Biggest surprise?
That the This Morning studio looks so big on TV when in fact it's very small. The wonders of the camera.
What tips would you give someone wanting to do your job?
- Put yourself out there and network.
- Always have a business card to hand.
- If you have a skill, tell people about it as most of us can't read minds.
- Join Step2TV for all the best opportunities in tv.