Jonno Field: senior editor
Jonno Field is a senior editor at Evolutions Television. He has worked on a variety of programmes including Top Gear, The Apprentice, One Born Every Minute through to The Only Way is Essex. Not forgetting the Polish version of Don't Tell The Bride.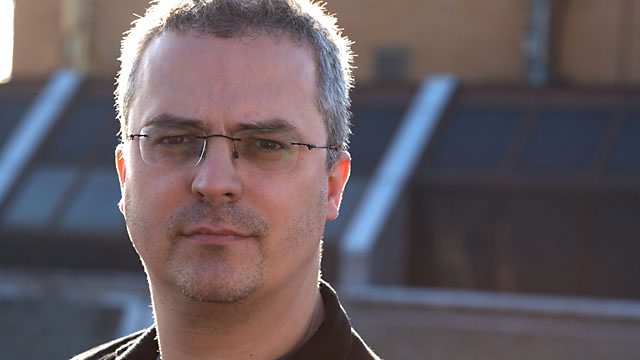 What was your first job in the media and how did you get it?
It was at a small company in Wiltshire called Spafax Television, I was a runner/tape op. A friend who worked there said they were looking for people and I got lucky.
How long did it take you from there to doing your current job?
It took about five years to get promoted to editor.
"Originally I wanted to work in radio and I sort of fell into television but now I wouldn't change it."

– Jonno Field
Did you do any formal media training?
No, I was lucky as my first job gave me all the necessary training to get started.
Was there a formative person who made you want to work in the media?
I originally wanted to work in radio and got a great helping hand from a man called Quentin Howard who gave me sound advice early on. He has since gone on to be instrumental in the invention of DAB radio amongst other things.
What programmes are on your must-view list now?
This is where I'm supposed to say Mad Men or The Wire, but I'm quite happy with a nice cookery show.
Has there been a moment where you've thought, "I can't believe I get paid to do this"?
Most of the time. Except at 3am when the programme's still not finished.
What's been the proudest or most memorable moment of your career so far?
In 1993, watching Geri Halliwell audition for the Disney Club with a live duck under studio lights (not a good combination) before her Spice Girls fame. I also met my then future wife at the same time (not Geri).
Alternatively, it would have to be working on iconic shows like I'm Alan Partridge, Billy Connolly's World Tour of Scotland and Big Train. Still proud of those.
What things do you always take to work – physical objects and personal skills?
A note book. It's always good to take notes, although maybe it's an age thing and just that I forget stuff.
Most useful skill you've developed?
To try and stay calm, it doesn't always work though. At the end of the day it's only television.
Hardest lesson learnt?
Don't crash record into an edit master. You only do it once.
Which tools do you use to keep up to date on the industry?
Broadcast magazine and gossip is always good.
Anything you know now that you wished you knew then?
Eventually everyone will be younger than you.
Who has taught you the most?
Many people have helped me along the way but Richard Wilding at Molinare has been one of the greatest helps in my career. He's got a brain the size of a planet. 'what he doesn't know about television...'
Are you doing now what you thought you'd be doing?
Kind of. Originally I wanted to work in radio and I sort of fell into television but now I wouldn't change it.
What three tips would you give someone wanting to do your job?
- Be prepared to put the hours in.
- Someone said to me once, "anyone can learn to use the equipment in about six months, but it's up to you what you do with it after that." True.
- Be nice to the people on the way up.