David Weir: multi camera director
David Weir is a multi camera director whose credits include Lambing Live, Springwatch and Autumnwatch. He tells us about his experience, lessons learnt and where he finds inspiration.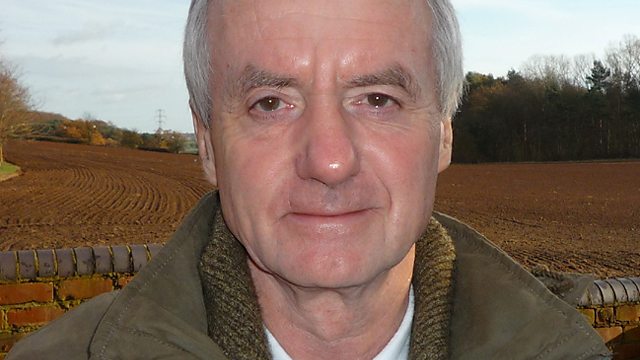 What was your first job in the media and how did you get it?
I joined the BBC as a technical trainee in the sound department and worked my way up the ladder before becoming the youngest senior sound supervisor in the BBC at that time. This took about eight years to achieve, which was considered fast. I got in by applying for the BBC trainee scheme.
How long did it take you from there to where you are now?
It took eleven years before I directed single cameras, and fifteen years before I directed live multi-cameras.
"Experience is crucial. Be prepared to go anywhere to gain it."

– David Weir
Did you do any formal media training?
Yes, I went on in-house BBC training courses in technical operations, multi and single camera directing and management.
Was there a formative person or programme which made you want to work in the media?
My school took part in a quiz show called Top of the Form. I was in the audience at television centre and knew instantly that I wanted to work for the BBC.
What programmes are on your must-view?
I'm a Celebrity, The X Factor, Strictly Come Dancing. Any large scale events or concerts.
Has there been a moment where you've thought, "I can't believe I get paid to do this"?
Yes, many times, like diving on the Great Barrier Reef, flying over the Masai Mara in a hot air balloon, filming on the roof of the Twin Towers, travelling by convoy from the House of Lords to the Sahara desert with Bob Hoskins, to mention just a few.
What's been the proudest moment of your career so far?
Winning the 2011 BAFTA Special Award for Springwatch.
What things do you always take on a shoot – physical objects and personal skills?
Appropriate clothing, a hand picked crew, patience, calmness and a sense of humour.
Most useful skill you've developed?
Ability to think clearly under pressure and remain calm no matter what.
Hardest lesson learnt?
Understanding that we're not making Lord of the Rings. You have to work within the budget and resources and tailor your ambitions accordingly (unfortunately).
Which tools do you use to keep up to date on the industry?
The magazines Broadcast and Televisual.
Anything you know now that you wished you knew then?
Networking is very important. It really is down to who you know, especially when you are freelance.
Who has inspired you the most?
Roger Casstles, the creator of The Clothes Show, and by far the best director I've ever known.
Are you doing now what you thought you'd be doing?
Not really, I started off training to be an accountant.
Biggest surprise?
That I am still enjoying one of the best, most varied and rewarding jobs in the world.
What three tips would you give someone wanting to do your job?
- Experience is crucial. Be prepared to go anywhere to gain it.
- K.I.S.S: Keep It Simple, Stupid. It's the absolute key to success.
- Never, ever bluff. If you don't know something, ask.