Ursula Macfarlane: documentary director
Ursula Macfarlane is a documentary director who has made films for all the major UK broadcasters. Her credits include BAFTA nominated Breaking Up with the Joneses for Channel 4, The Life and Loss of Karen Woo, about the British doctor murdered in Afghanistan, for ITV, The Choice, a searing film about abortion for BBC Two, and the BAFTA-winning drama-docs The Genius of Mozart and The Genius of Beethoven for BBC Two.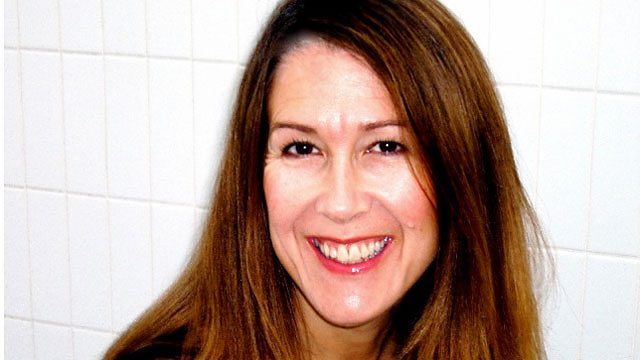 What was your first job in the media and how did you get it?
I got my first job through The Guardian's media ads page. It was assistant to the veteran filmmaker Roger Graef, working for an independent production company on a long-running arts series for Channel 4. It was a whirlwind of reading treatments, planning Roger's diary, buying his favourite sheep's milk yoghurt, pacifying stressed directors and assisting on shoots. I loved every minute.
How long did it take you from there to being a director?
From there, I became a researcher, then assistant producer and six years later, directed my first film.
"Don't just obey the brief, do better than the brief."

– Ursula Macfarlane
Did you do any formal media training?
No, apart from a National Film & Television School short course on documentary producing. I was pretty good at producing, initially I thought that's what I wanted to do until I realised that I wanted to be the one making the creative decisions.
Was there a formative person or programme which made you want to work in the media?
As a child I loved the greats like David Attenborough. The people who could draw you into the magic of the world they were describing. I devoured dramas like War & Peace and watched comedy and Saturday night shows like The Generation Game and Morecambe & Wise, which I still think is the best comedy series ever made. It was only later that I began to get interested in documentaries.
What programmes are on your must-watch list now?
I try to watch all the documentaries of Morgan Matthews, Zac Beattie and Brian Hill. They're the ones who give me a little spike of envy. I'm really interested in people who try to move the documentary form forward. I can watch David Attenborough and Professor Brian Cox for hours, and I'm a fan of Gareth Malone. Other than that, it's drama like Gavin & Stacey, dark stuff like Nighty Night, and all the classics: Mad Men, The Sopranos, The Killing, Entourage and Glee.
Has there been a moment where you've thought, "I can't believe I get paid to do this"?
Filming on the roof of a house above Kabul as dawn broke over the city and surrounding mountains, watching US army helicopters setting off on missions, feeling both exhilarated and scared to be in this extraordinary place, right at the heart of world politics. And filming Sean Lennon doing all the different Beatles' accents. He was brilliant.
What's been the proudest or most memorable moment of your career so far?
Earlier this year, screening the documentary we'd just made about Karen Woo, the young British doctor murdered in Afghanistan last year, in front of her family and many of her friends. Her mother Lynn told me that we'd done her daughter proud.
What things do you always take on a shoot – physical objects and personal skills?
Water, pen, notebook, shoot notes, phone. Chocolate. A good night's sleep is crucial and you have to have done your homework. After that, anything is up for grabs.
Most useful skill you've developed?
Listening. Being well-prepared but flexible too, because the first law of documentary-making is that nothing will turn out exactly the way you expected.
Hardest lesson learnt?
On a shoot one day, we arrived at our penultimate location and realised we hadn't scheduled properly and needed to get moving. We made a whirlwind tour, got what we needed quickly, swiftly said our goodbyes and moved on. The following day we got a call from the irate owner of the location, quite rightly berating us for our hit and run approach. Everyone there had been looking forward to us coming and they were hugely disappointed at how little importance we'd appeared to place on the visit. It taught me that no matter how much experience we have, we need to remember that for most of the people we film, it's a big deal for them. We mustn't disrespect that.
Which tools do you use to keep up to date on the industry?
I'm very lucky to have been asked several times to sit on awards juries. That way you get the chance to catch up with a whole year's worth of films. I try to go to events at BAFTA and I'm a member of Directors UK, who organise lots of screenings and workshops.
Anything you know now that you wished you knew then?
Make sure you have enough time to do things properly. One well-shot scene is better than five rushed ones. And feed your crew properly. But really, I'm learning all the time.
Who has taught you the most?
Two producers I met early on, Fiona McKenzie and Belinda Giles, believed in me and gave me a break. They taught me to be brave and stand up for what I believe in.
Did you always want to be a director?
When I was a kid, my dream was to be a film director. I didn't really know what tv directors did. As time's gone on I have come to love and treasure the opportunities that documentary filmmaking gives me. To enter different worlds, to hear other people's stories and dreams, people whom I'd never normally meet otherwise.
Biggest surprise?
It's certainly not glamorous.
What tips would you give someone wanting to do your job?
- Be passionate.
- Work hard.
- Don't be cynical.
- And don't just obey the brief, do better than the brief.