I made... Branded a Witch
Producer and director Chris Alcock talks about his role in producing BBC Three's current affairs documentary Branded a Witch.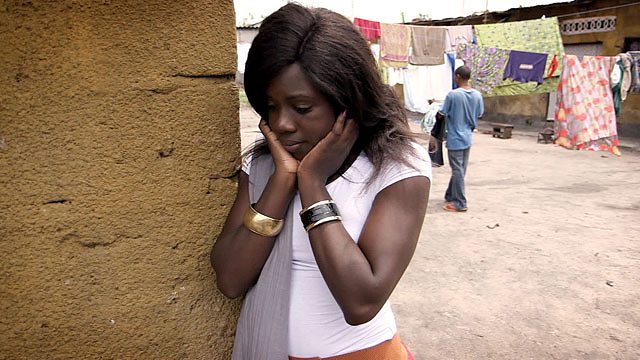 This is what I did
I was the producer and director. I also did all the filming in the UK and in the Democratic Republic of Congo (DRC). My role was to use the treatment as a starting point and work out how to make it into a film. As with many treatments, the one I had was a collection of ideas rather than anything solid. I had to research the subject both in the UK and in the DRC (including sourcing and briefing on the ground fixers), finding stories and contributors, and negotiating access. As I was filming I also had to work out what equipment to use and what cameras would give me the best results (but also be practical for a self shooter to use in a volatile location with an unpredictable story).
Who I worked alongside and where I sat in the overall production
I had a very small team. They majority of research was carried out by myself and my assistant producer, liaising closely with a fixer in the DRC.
"Filming in unpredictable places like the DRC calls for a high degree of flexibility with your schedule." – Chris Alcock
What my typical day involved
Filming in unpredictable places like the DRC calls for a high degree of flexibility with your schedule, which means that there are no typical days. But as a rule I was getting up just before dawn, either to film the city waking up and catch the sunrise (general views, or GVs, are always invaluable with any foreign shoot) or because we had to meet up with our contributors. The deliverances we filmed, where children were being 'cleansed' of evil spirits, usually took place early in the morning. Then it was a case of trying to follow the pre-planned filming schedule, which had to be revised on a daily basis as stories fell down or didn't happen the way we wanted them to. The one constant in any day is to make sure GVs are grabbed. You only get one chance when filming abroad and to have to rely on archive once you are in the edit because you didn't get enough shots is heart breaking – and, for your editor, very frustrating.
A moment I'm particularly proud of
I'm proud of many things about the production. The way the small team worked well together in a very difficult (and emotional) filming environment – including being detained by the police and being harassed and jostled by irate pimps and street workers.
Also the way the film looks and many of the shots, particularly the ones from the Canon C300.
Something I learned that I'll take on from this production to the next
I've always done this anyway, but the time I took to organise my rushes (tapeless, so in the form of clips) was some of the best I spent while in the DRC. It meant I was able to plan ahead prior to the edit for organising translations once I had returned to the UK (I had less than a week between returning to the UK going into the edit). Most nights I was viewing, logging and backing up, usually not getting to bed before midnight, but this was definitely worth it and made a big difference in the edit.
My biggest surprise
A mundane one. How expensive everything was (for foreigners) in the DRC. We had been warned about this by the fixers but even so the production wallet was 'running on empty' by the time we left.
The programme I'd kill to work on
Anything that's interesting, worthwhile doing, a great story and relevant.