Hayley Osborne: production coordinator
Hayley Osborne is a production coordinator for BBC radio. She works across a range of different programmes including You and Yours and Woman's Hour.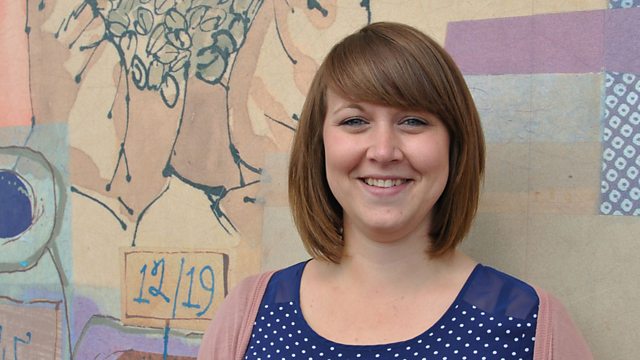 What was your first job in the media and how did you get it?
In May 2009, I finished my course at Lincoln University and did a work experience placement with the You and Yours team based in Manchester. I got the placement because Lindsay Leonard, the senior producer, came to my university and held a lecture for us and set up a competition to win the placement. I had to make a five minute informative package which Lindsey listened to, critiqued and then chose a winner, which was me.
"Nobody is going to come to you, you have to go to them."

– Hayley Osborne
How long did it take you from there to doing your current job?
Once I had finished my placement I went off travelling. I stayed in touch with the You and Yours team whilst I was away, then when I got home I got back in touch with Lindsey to see if there was any work going. Luckily, they needed someone to cover a production coordinator's leave, so I was offered it and the rest is history. I started with them in May of 2010. I guess I was lucky as I didn't have to search long for work.
Did you do any formal media training?
No, I was trained on the job and spent a few days shadowing various members of staff. Since being with the BBC I have attended various training courses.
What programmes are on your must-listen list now?
Radio 4's Loose Ends and Desert Island Discs. I have to admit, I am quite biased as I really enjoy listening to the programmes that I have worked on.
Has there been a moment where you've thought, "I can't believe I get paid to do this"?
I genuinely enjoy what I am doing so quite often think that. In November, I was asked to go and work at The Free Thinking Festival in Gateshead for Radio 3. I got to work on an edition of The Verb and help with the recordings of various lectures. I met some iconic speakers and worked alongside some great producers. It was an honour to be asked to help out.
What's been the proudest or most memorable moment of your career so far?
I have recently started to get involved with researching and setting up items. I always feel quite proud when an item that I have worked on goes on air. In June this year I worked on some recordings for Woman's Hour and Jenni Murray read my name out live on air. I hadn't expected the producer to write my name into the cue so was pleasantly shocked when I heard the words come out of Jenni's mouth. My career has only been going for just over a year so I'm looking forward to many more proud moments.
What things do you always take to the studio – physical objects and personal skills?
I always take a pen and a stop watch to the studio. In terms of physical skills, I always go to the studio calm and make sure my eyes and ears are open at all times. Being aware of what's going on and who is doing what, is essential in the studio.
Hardest lesson learnt?
Nobody is going to come to you, you have to go to them. You always need to be offering your services to do and learn new things.
Are you doing now what you thought you'd be doing?
I always wanted to be a teacher when I was younger. I never thought I would have the opportunity to work in radio or even for the BBC but I'm very happy that I am.
What three tips would you give someone wanting to do your job?
- Do work experience.
- Be persistent.
- Have confidence.