Innovations in interactive drama
This month BBC College of Production attended Digital Cardiff, a week-long event looking at the digital future of the creative media industries in Wales. The week offered the best talent in the public, private, educational and training sectors the chance to explore new ideas and innovation in drama, discussing opportunities across the whole digital spectrum at its Digital Futures Day.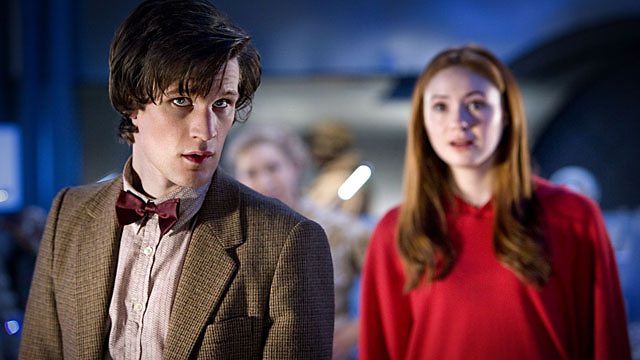 With programmes like Doctor Who, Sherlock and Welsh soap Pobol y Cwm growing their brand through digital extensions like PyC, and online dramas like Channel 4's Dubplate Drama and YouTube hit Bitchcraft leading the way in new forms of interactive storytelling, the open session Innovations in interactive drama was a great forum to explore what works and what doesn't work across traditional and digital platforms right now. Driven by changing audience behaviour and a range of new platforms where writers can develop and explore narratives, the panel including BBC Wales producers Jo Pearce and Hannah Thomas, and BAFTA winning writer and director Luke Hyams, shared their experience of moving drama on in the digital space, and crucially making their programme brands 'sing' in an increasingly competitive arena through using YouTube and other social platforms.
YouTube figured high up on the speakers' agenda, each using this huge digital platform and the tools it offers to play with interactivity. For Jo Pearce, producer on key brands like Doctor Who and Sherlock and the soon to be released Atlantis, this has meant big strides in story extension. Where programme trails have always performed well for brands like Doctor Who, narrative extensions like prequels have also proved to be massive hits. Pond Life, a live action Doctor Who prequel shot as part of the main production with the same production values as the show, but showing the Doctor from a more irreverent angle, hit 5.5 million YouTube views and allowed the writers to build up a story in the lead up to the main series.
"Our trailers do well, but nothing has the impact of bespoke viral videos released before a series."

– Jo Pearce
Jo's content strategy reflects the importance of YouTube as a broadcast channel. Digital content is fully sharable, but isn't provided to different distributors - everything is embedded off YouTube and bbc.co.uk. For Jo, making content specifically for the purpose it will be used and embeddable from one location is where brands really can achieve a greater presence and build recognition across a global environment.
The platform also dictates the form. Short form clips specifically for the YouTube audience attract more viewers and social media is used to speak to them directly, both to initiate and to shut down conversations. With over 500,000 followers, Doctor Who has one of the biggest Twitter accounts in the BBC, and conversations with these followers can act as a great way to explore and develop new stories.
These experiments in storytelling have also revealed how audiences want to consume content. Inspired in some way by long, House of Cards style, dramas - box set monoliths viewers can get lost in - Jo found that stacking up the digital episodes rather than drip-releasing an episode a day played much better with the audience. So watch out for longer form narrative content, particularly for on demand services like iPlayer, as the next development.
Overall, it's about offering a richer experience for the audience and giving different access points to content. Peripheral characters can offer new windows into the story, as in Green Ladder, the Sherlock spin off driven by a blog by Dr Watson, and the main story can lead the audience down 'rabbit holes' and into new worlds.
For Luke Hyams, it's a step away from what he calls 'play God interactivity'. Giving your audience the choice of how a story develops, as he did in Dubplate Drama, is one thing, but filming several options only for one to end up on the cutting room floor is a cost most productions couldn't afford to bear. Better therefore to film iteratively, filming only a few episodes and then observing through social channels how the audience responds to your characters and themes before filming any more. This is the approach he's taken with his latest venture Bitchcraft, a teen angst drama where Harry Potter meets Twilight mashed up with Misfits.
So how does YouTube play into this? Using annotations, viewers are drawn into discovering more about characters and their stories at key snapshots in the drama. As episodes are only three minutes long, this snapshot storytelling style mixed with YouTube's standard tools provides really good opportunities to get to know the characters and gives dedicated fans something extra.
Does it work? Audience statistics indicate that it does, and for both Jo and Luke YouTube is now the go-to platform for interactive drama as well as factual content, changing the way we view drama and ultimately the way producers make it.
Elsewhere on the Web