Matt Millington: video portals editor
Matt Millington is editorially responsible for BBC Sport's video content on the Red Button and website. He spent the majority of the year leading up to London 2012 working on the BBC's Olympic Games coverage.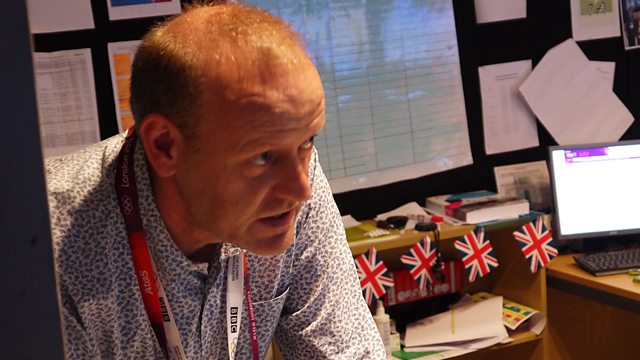 What was your first job in your area and how did you get it?
Tapping in run-by-run cricket scores onto the Ceefax Sport service back in 1990. I went travelling for two years prior to that, and a week before I returned home a witch doctor in Zimbabwe told me I was going to make my living from sport, so maybe it's all down to him!
Did you do any formal training?
I took a degree in the now much-ridiculed Media Studies, although at the time it was very new, and it has served those who were on the course very well.
What made you want to work in your area?
I had a strong interest in sport from an early age. I knew I was too unfit and unco-ordinated to excel in sport itself, so I decided to report on it instead.

What have you enjoyed watching recently?
I haven't had time to watch much TV recently, but I loved the Tour de France coverage on ITV.
"Know your different audiences by different platforms." – Matt Millington
Has there been a moment where you've thought, "I can't believe I get paid to do this"?
Regularly, especially when on outside broadcasts at major events.

What's been the proudest or most memorable moment of your career so far?
The first day of the 2012 Olympics, when months of planning to ensure we could deliver up to 24 simultaneous streams came to fruition without a hitch.

Most useful skill you've developed?
Remaining calm and patient with people in times of stress. I've had my moments in the past, but have learned it's counter-productive.

Anything you know now that you wished you knew then?
Girls stroke you when you wear cashmere jumpers. Why did no-one tell me years ago?
Who has taught/inspired you the most?
My wife Mel says I have to say her. My wife, Mel.
What three tips would you give someone wanting to do your job?
- You have to love sport.
- Forward plan for all possible scenarios.
- Know your different audiences by different platforms.