Jonathan Almond: interactive producer
Jonathan Almond is an interactive producer at FremantleMedia UK.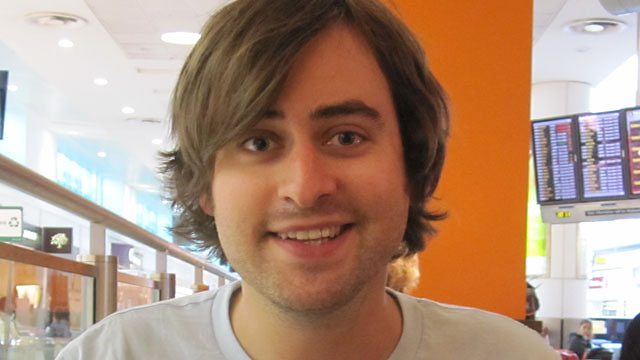 What are your key responsibilities?
In a nutshell, I develop and deliver digital extensions on some of our TV shows in addition to overseeing all of our YouTube activities. That includes looking after two of YouTube's biggest UK channels – for The X Factor and Britain's Got Talent – with over 2.5 billion views between them. The past year has seen me producing live web streams for Britain's Got Talent and overseeing all digital content for The Apprentice and Young Apprentice, amongst a number of other things.
What was your first job in your area and how did you get it?
I started out as a production runner on a BBC comedy series called Don't Watch That, Watch This. It was a lot of fun and a brilliant introduction to working in television. I didn't have any TV production experience before then, so getting someone to give me a chance in my first paid job meant going through quite a few interviews. Don't give up!
How long did it take you from there to where you are now?
It's been over six years since I started on Don't Watch That, Watch This. I stayed at the same company to work on a couple of other series including Bremner, Bird and Fortune for Channel 4, before making the jump over to the digital world with the UK's biggest online drama series KateModern, broadcast on the social network Bebo. Since then I've worked on a variety of digital-only projects and digital extensions of TV shows.
Did you do any formal training?
No, I did a Politics degree at Newcastle University but had always wanted to work in television. After graduation I managed to get a short period of work experience in development at BBC Manchester.
Was there a formative person who made you want to work in your area?
I was lucky to grow up during a time of great, imaginative British television for kids. Gordon the Gopher and Edd the Duck definitely played a part in inspiring my passion for TV.
"Be nice. That person you don't get on with? You'll probably end up working with them again in six months."

– Jonathan Almond
What's been the proudest or most memorable moment of your career so far?
Last year I was listed as one of Broadcast magazine's Hot Shots. It felt fantastic to be recognised by the industry for some of the work I've done so far.
What things do you always have with you?
I'd be lost without my iPhone. Probably literally.
Which tools do you use to keep up to date on the industry?
I spend a LOT of time on Twitter. If you follow the right people Twitter's a great place for news, to hear about upcoming projects, find jobs and see the latest cat videos before your friends post them on Facebook...
Anything you know now that you wished you knew then?
I wish I'd known that YouTube was going to become the platform it is today. There are bedroom-based creators out there who've made a lot of money by seeing its early potential.
What three tips would you give someone wanting to do your job?
- Stay up to date. Know what's happening in the industry and which platforms or projects are 'the next big thing'.
- Be nice. That person you don't get on with? You'll probably end up working with them again in six months.
- Be open to unexpected changes of direction when it comes to your career. I took a risk and moved from TV to work on a brand new drama for 'the Internet'. It's one of the best things I've ever done.
What are you up to next?
I'm looking at what else we can do with YouTube in addition to our current exploitation of The X Factor and Britain's Got Talent. There's a lot of potential there and we have some exciting things in the pipeline.
Elsewhere on the Web