Peaky Blinders: Meet director Colm McCarthy
With cinematic references to old American westerns and gangster films, the visual style and tone of Peaky Blinders has won plaudits from critics and audience alike. We spoke to director Colm McCarthy about his role in setting the tone for this pivotal second series.
Now in its second series, BBC Two's Peaky Blinders has arrived on our screens with a bang and several explosions. Colm McCarthy, director of hit series including Sherlock and Doctor Who, has an impressive record of imposing a clear visual style and tone on his work, and talks to us about this latest production.
"The first series was like opium, while the second series is like cocaine."

- Colm McCarthy
He tells us how the distinct style of series one informed the new series, and talks about the practical challenges of working with writer, production designers and cast to give colour to the scenes. He shares his views on the key relationships that determine the success of a production – between the director and assistant director; director and director of photography; director and editors; and of course the director and cast like Cillian Murphy and Tom Hardy.
As he says, "The vision people have of a director is completely flawed – someone with a crystalline vision of everything they're going to do. How boring would that be? It's a creative and collaborative process."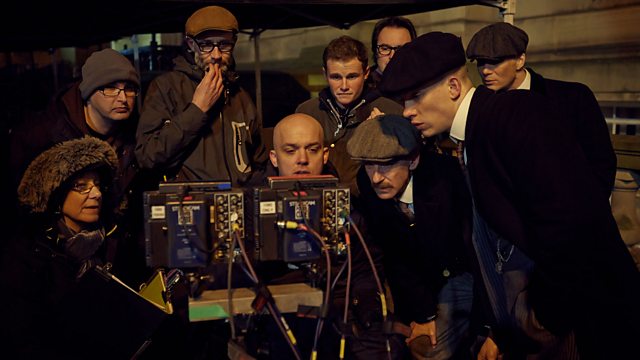 He also tells us about the organic process of shooting and editing on a series like Peaky Blinders, and shares what he thinks have been the most enjoyable and successful elements of the production. He finishes by giving his advice for directors taking their first steps towards a career in directing drama.