I made... The People's Songs
The soundtrack of our times. Lorna Skingley, researcher and producer for Smooth Operations, takes us through her experience of working on a major, Radio Academy award winning series for BBC Radio 2.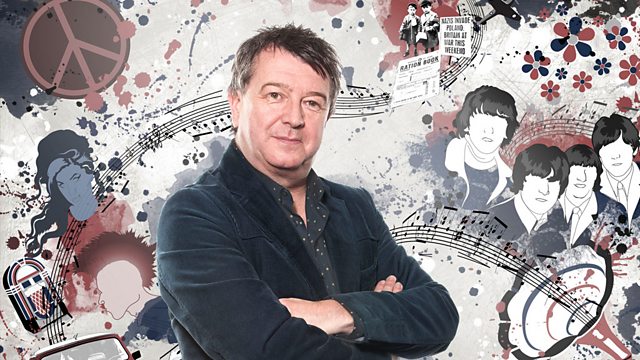 This is what I did...
I worked as a researcher and producer on the Radio 2 series The People's Songs – The Story of Modern Britain in 50 Records. It was an epic 50-episode social history of modern Britain explored through music, and a large part of my role was finding and interviewing contributors. I also edited and produced some of the episodes, including Ebeneezer Goode (the rave scene in the 80s and 90s); Things Can Only Get Better (Cool Britannia & the rise of New Labour); and One Day Like This (the British music festival experience).
Talking with almost 200 contributors and hearing so many interesting stories and slices of British life from the past 60 years was amazing. We got to hear what it was like being evacuated as a child during WW2, arriving in the UK from Jamaica in the 50s, going on strike in the 70s – just so many personal experiences.
"I'm pleased that we enabled people to share their experience of music and history".– Lorna Skingley
Who I worked with & where I sat in the overall production
I worked with series producer Ian Callaghan, who produced the majority of the episodes and presenter Stuart Maconie, who devised the series and wrote the scripts for each episode, giving background to the records and the era they were written. All the scripts can be found in his book that accompanies the series.
I'd liaise with Ian to gauge what content we needed, then find the relevant contributors and coordinate the interviews. I'd conduct them myself where possible, or arrange and prepare them for colleagues. We had support from Ruth Fitzsimons & Vince Hunt, who were able to head out to various places across the country to do some of the interviews.
We tried to do as many interviews as possible face-to-face, and covered a lot of distance as a result, with interviewees across Scotland, England, Wales and Northern Ireland. However, if time or distance were too much of an issue, we would occasionally conduct interviews via ISDN or studio link up.
Many contributors got in touch with the show through the Radio 2 website, talking about what a certain song meant to them or what memory it conjured for them.
What my typical day involved
Talking a lot - or not at all! Some days, I'd be on the phone doing pre-interviews with contributors or off doing the interviews themselves. Other days would be spent editing an episode. This meant creating a montage of memories and stories, and weaving in the music to illustrate Stuart's fantastic scripts.
A moment in the production that I'm particularly proud of...
That we did it! After the first episode went out, we received lots of great feedback and congratulations.
Producing a one-hour documentary every week for 50 consecutive weeks felt, at times, a daunting task. The scale of it - the huge range of voices and stories, and the wide spectrum of issues, histories and genres of music we were able to include - make it feel like a tremendous achievement.
Something I learned that I'll take on from this production to the next...
Fifty episodes later, I certainly feel it's sharpened my organisational skills, ability to work under pressure, and improved my focus and decisiveness in editing and interviewing.
My biggest surprise…
… was how much our contributors' experiences illuminated episodes from history which I thought I already knew about. I'd learned the about The Blitz at school, but hearing a former evacuee talk about the shock of not recognising their own mother because her hair had turned white almost overnight in bomb-hit Liverpool, really brought the reality of it home.
Stuart envisaged the series as the antithesis to your usual rock history documentary including musicians, rock journalists & celebs. Instead, it was a history of pop and of Britain told by the people, and so we got this amazing picture of what Britain was really like across these different times. Not everyone in the 60s was skipping down Carnaby Street in a psychedelic wave of hallucinogens and free love.
The programme I'd kill to work on
If you'd asked me a few years ago I would've said The People's Songs and the Radcliffe & Maconie Show and I've been lucky enough to work on both. At the moment, I'm listening to a lot of American public radio shows like This American Life and Radiolab which is just so brilliantly made.