Q&A: writing for medical drama
Could you write for continuing medical dramas like Holby City, Casualty or Doctors?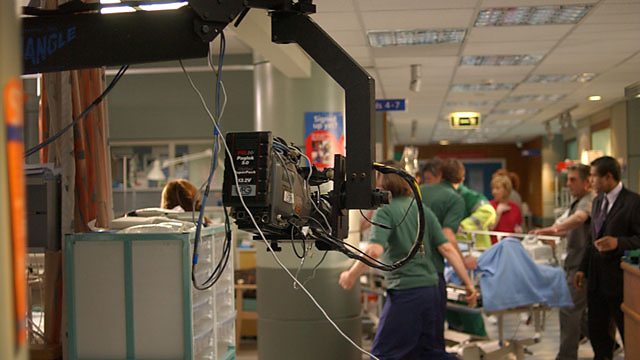 The College of Production teamed up with the BBC Writersroom to live tweet tips from their talk Writing for Medical Drama.
On the panel were writer Lucia Haynes, Holby City series producer Simon Harper, Casualty's medical advisor Pete Salt and Anne Edyvean, BBC development producer for continuing drama schemes.
"You really have to want to write for the show! Show your passion for the show you're approaching."

– Simon Harper
The talk took place at the University of the Arts London and was a partnership between BBC Writersroom, Drama Centre London and Central Saint Martins' MA in Dramatic Writing.
Date: Wednesday 26th March 2014
Time: 6.30pm-8.00pm
Twitter: @BBCWritersroom
Hashtag: #writersroommedical
Below is an edited timeline of the Twitter conversation as recorded by Storify.com and here is the podcast.