I made… Sherlock
Getting Sherlock from script to screen is a big task. One person responsible for part of that is production designer Arwel Jones. He looks after all aspects of set design, set dressing, props & the overall look of the show.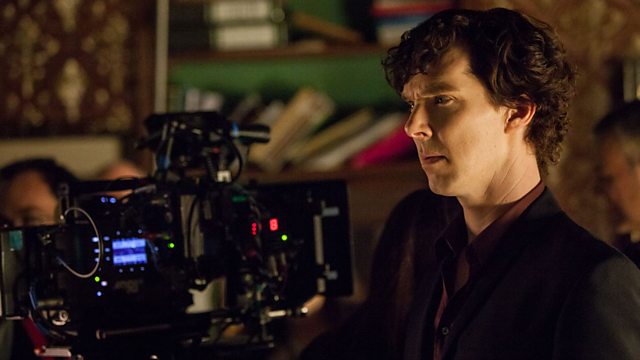 This is what I did…
Over the course of the three series I have re-imagined 221b in a modern world, whilst keeping the essence of Sherlock. I also replicated a large section of a room & transported it to a field, created a crown jewels room, a cell deep below Mi6, bankers' offices, high tech labs & of course the Belgravia home of a dominatrix! There are quite a few more too but I can't talk about them yet.
Who I work alongside and where I sat in the overall production…
I work alongside the producers, director & DOP (director of photography) to create a unified look to the world of Sherlock.
What my typical day involves…
There is no such thing as a typical day. Most days involve solving a series of tasks or problems thrown up by the script that sometimes includes the very important task of looking for a bit for wallpaper.
A moment in this production I'm particularly proud of…
The first time I saw the rushes for the first day's shoot on the 221b set.
Something I learned that I'll take on from this production to the next…
You can always push things a little bit further.
My biggest surprise was…
Being nominated for a BAFTA and an EMMY.
The programme I'd kill to work on?
I'm kind of already doing it!