Social media and you: best practice
Using personal social media has many benefits and pitfalls, as Dan Biddle warns. Sometimes a message or a video on social media can go far beyond the private reach you intended it to go. He offers some tips on how to avoid making a slip.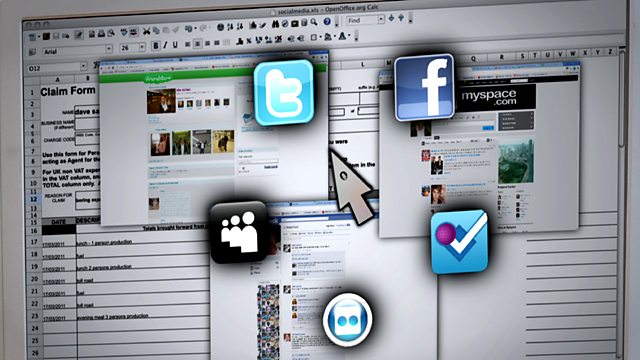 Social Media – a catch all term for an ever-growing number of platforms and opportunities for people to connect online and share pretty much whatever they want to share. From details of breakfasts to regime-toppling secrets; from videos of kids after trips to the dentist to super injunction busting revelations; from a love for Justin Bieber to… well, there's no higher love we can go to from there, but you get the drift.
It's all about POTENTIAL and YOU. A Facebook account has the potential to connect you with old friends, your favourite coffee shop (they might even give you a badge for that), or even put a 90s grunge song at Number One for Christmas. A Twitter account has the potential to connect you to colleagues, celebrities, governments and occasionally 140 characters and/or an interesting picture can travel the world to millions of people in an instant. And YouTube… well, YouTube has the potential to deliver a nobody up unto massive pop infamy overnight.
The point is it's become ridiculously simple to communicate a message to a huge number of people with a few taps of a mobile or a mouse. And increasingly we're seeing a need for social media enabling, empowerment and responsibility across companies in business, media, education, the military.
Some example guidance for employees by companies:
Cisco
The Guardian
Microsoft
US Army Corps of Engineers (Jacksonville District)
IBM
The BBC's own guidelines for use of social media are publically available for personal use of social media networks - and official BBC use of those networks.
But, as The Joker would say – why so serious? It's just a blog, a wall post, a tweet… Why is it anybody's business what I do on a social network?
Well, you might want to ask Sarah Baskerville, a civil servant who was singled out by Daily Mail columnist Quentin Letts (then others) for her 'personal' tweets as an example of her being unfit for public service.
Or the Scots Guardsman who posted on Facebook that Kate Middleton was a 'stuck up cow' and a 'posh bitch' in the days running up to the wedding – and was promptly dismissed.
Or the producer on the Today Programme who tweeted and twitpic'ed presenter James Naughtie joking he was in a Love Hotel and had 'struck it lucky' while on location in Japan reporting on the Tsunami. The resulting row ended up with the BBC social media team having to work hard to quell press opprobrium and unfounded rumours of an all-out ban of retweeting by BBC accounts.
Like our video Social Media And You says: once you share it's out there. So, it doesn't matter what your role is in an organisation, sometimes a message or a video on social media can go far beyond the private reach you intended it to go. And while that can be good if you're promoting something, it can be a nightmare if you're not.
This covers a multitude of common sense issues that just require that moment's pause to think before you upload something – is this appropriate? As an example, imagine if, during the secretive Northern Ireland peace talks an employee in government had tweeted 'Just saw Jerry Adams in the lift. #thingsIneverthoughtpossible' and that spread around.
It's so simple to put stuff online and there's so much stuff that's pretty Wild West in its interpretation of legality and rights, the temptation can be to forget process and just chuck something up online and start sharing it, but have a thought about who the rights belong to before you just copy and paste those images of Lady Gaga for your blog post, or upload that funny outtakes reel you made on the sly. Just how many people will you be entertaining? And how many people – like your boss – are you going to be giving a headache?
Social Media has gone beyond connecting people and sharing funny cat videos – it's a source of the news. Twitter has been described as the first draft of history. From early pictures of planes emergency landing in the Hudson River, to news of riots and oppression coming out of Kenya during the elections, to the first mention of the designer of Kate Middleton's dress – journalists are constantly searching for keywords, glimpses and scoops from the realtime updates on social platforms. It's worth a moment to think whether you want to be part of that story and how it might affect your job and your reputation.
But, it's not to say you have to smash up your SIM card, delete your social accounts and conduct all communications with friends in basement carparks or written in ciphers on papyrus. The opportunity to connect with people and further your reach as a friend or professional shouldn't be crushed with fear of a career suicide around every corner – it's just about being sensible and genuine. Be interesting, be boring, be hilarious… whatever you feel comfortable with. Just remember that whatever you're doing, you're doing it in an exciting and unpredictable kind of public.
If you'd like to know more there are a lot of resources online to read more about social media resources, good practices and networks available. I can't possibly list them all, but here's a few useful places to start:
Mashable (Social Media) - one of the foremost social media news blogs with Facebook guides and Twitter guides
Social Media How-to Guides and Tips - a blog aggregating online guides and presentations to help users with social media tools and platforms
Social Media Enquirer - scoops and tips on using established and new platforms
__________________________________________________________________________________________
Why not watch our short video or listen to a podcast episode on the use of personal social media?