Q&A: preparing for a shoot
This is a record of our #CoPWorkshop live Twitter Q&A on preparing for a shoot with Ian Hider, senior trainer for the BBC Academy. #CoPWorkshops are your chance to have your questions personally answered by some of the broadcast industry's most accomplished practitioners.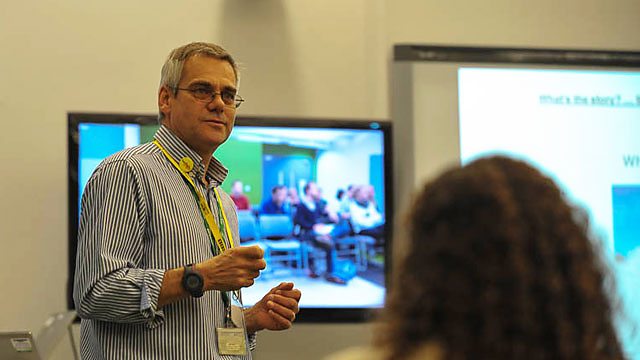 Date: Tuesday 19 March
Time: 1pm-2pm
Twitter: @BBCCoP
Hashtag: #CoPWorkshop
Title: Preparing for a shoot
Host: Ian Hider
"Self shooting should be a fantastically rewarding, creative experience. The more you put into your shoot, the more you'll get out of it and the better the results."

– Ian Hider
When you are self shooting material, preparing before you go out on a shoot is an absolute essential if you want to avoid trouble later in your production. So what are the best steps to take when planning and how can you make sure your shoot stays on track? Ian Hider offered practical hints and advice including his five top tips:
1. Know your story.
2. Fail to plan, plan to fail.
3. Be prepared.
4. Learn your trade.
5. Don't be lazy!
Ian Hider is a trainer at the BBC Academy. He joined the BBC in 1984 and trained as a full time camera operator. Over the last twenty-five years Ian has worked on almost every genre of programming and has built up a wealth of experience directing, shooting and training on camera techniques.
Below is the timeline of the Twitter conversation as recorded by Storify.com.