Paul Morten: producer/director
Paul Morten is a freelance producer and director who specialises in self shooting. He has worked mostly on factual entertainment and formatted docs. His credits include Antiques Road Trip, Celebrity Wedding Planner and The Great British Property Scandal.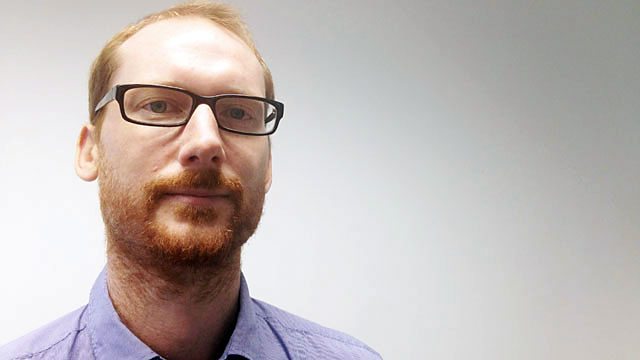 What does your job involve?
My role varies but generally involves talking to contributors, researching and defining stories, writing scripts and schedules, overseeing shoots and sometimes edits in order to tell the story in the most compelling way
What was your first job in your area and how did you get it?
I started out as a runner and tape archivist for Rapido TV on Eurotrash, it's a show that people tend to remember! It took me many years gaining experience as a researcher and shooting assistant producer before a producer that trusted me gave me the opportunity to produce and direct.
How long did it take you from there to where you are now?
I've been in the industry since 1999.
"If you have a clear practical aim and confidence in your own ability then you will get to where you want to be." – Paul Morten
Did you have any formal training?
I have never had any formal training. I pretty much learnt to film on the job. I do feel that training is invaluable though. In fact, are there any courses going at the moment that I can get onto?
Was there a formative person or programme which made you want to work in your area?
I love films. And Alan Partridge. Working in TV is kind of like working in the movies isn't it? OK maybe not…
What is your favourite TV programme at the moment?
I'm enjoying Andrew Marr's History of The World, but I mostly watch American shows like Breaking Bad, Mad Men and Dog the Bounty Hunter.
Has there been a moment where you've thought, "I can't believe I get paid to do this!"?
Usually it's "I can't believe they expect me to do all this!"
What's been the proudest or most memorable moment of your career so far?
Working on A Night of Heroes: The Sun Military Awards has been memorable. It involved interviewing servicemen and their families, which was enlightening. Also filming drama reconstructions, which I love and going to a star-studded awards show which was surreal.
What things do you always have with you?
On a shoot I always have the gear to protect me from heavy rain or hot sun. A lens cloth, undercover radio microphone covers, a pen, a script or rough plan, plenty of stock and batteries. I also use a back brace. Remember to bend at the knees kids, a slipped disc is not fun. I like to use a shoulder mount for the camera if appropriate.
Hardest lesson learnt?
Life as a freelance director is full of (relatively) hard lessons. I aim to keep working and learning. It's not how "hard you can hit, but how hard you can get hit and keep moving forward" (thanks Rocky).
Which tools do you use to keep up to date on the industry?
There are lots of resources online. Reviews of new cameras and tips on what settings to use for example. I always talk to other directors and anyone interested in films and filming about how they do things and the latest kit.
Who has inspired you the most?
I have been lucky enough to work with some very good producers and executive producers like the BBC Academy's Sarah Wood and ITV's Mark Scantlebury.
Anything you know now that you wished you knew then?
If you have a clear practical aim and confidence in your own ability then you will get to where you want to be (or somewhere close). Preparation and training can help you do this. Always ask for help and advice. But doing is the best way to learn. It might be scary but jump in and swim, darn it! Here's a secret… it might look like they do but no one has all the answers.