Jess Omari: producer/director
Jess Omari is a self shooting output producer and shares here advice on making contacts, planning ahead and not being be afraid to ask questions.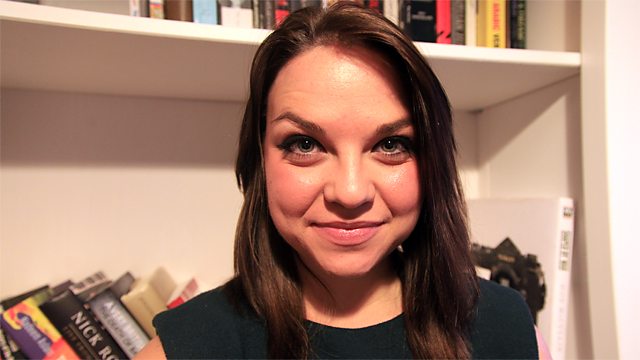 Briefly - what is your job and what are your key responsibilities?
I have recently returned from self-shooting on the Jordan Syria border - mostly focusing on the Syrian refugee crisis in the region.
What was your first job in your area and how did you get it?
My first paid job in the industry was at Al Jazeera English in Doha. I guessed email addresses, made contacts and got on a plane to (initially) work for free.
Did you do any formal training?
I did a Masters in TV journalism at City University but I am still very much learning my trade. Mostly I have picked things up 'on the job' as it were, through various internships, freelance gigs and on my own in the field, all of which have been monumental learning curves in their own ways.
"Make contacts, plan ahead and don't be afraid to ask questions."

– Jess Omari
Most useful skill you've developed?
The most useful skill I've developed is making contacts - no matter how good your stuff is, if you have no idea who will take it you will feel frustrated and impotent. I once had some great content covering Syrian refugees rioting over appalling conditions in Jordan. I was the only Western journalist to make it into the camp that day, the atmosphere was intense and exciting. I got some great shots, spoke to refugees and camp officials, but I hadn't told anyone I was going to be there. I went home with a head full of facts and a camera full of pictures but a depleted list of contacts to call and I had to scramble (and call on friends who had contacts) at the last minute.
Make a long list of contacts before you go - not just the obvious ones - know who's who in each newsroom and introduce yourself before you leave.
Hardest lesson learnt?
Think about post-production. Self-shooting is challenging at the best of times, and thinking about shots, sound, interviewing and shooting your own pieces to camera isn't easy. Couple that with foreign language interviews and you could have a post-production nightmare on your hands... (I have spent hours matching up Arabic voices with their rightful owner). If recording sound and picture separately the best tip I was ever given - clap!
What 3 tips would you give someone wanting to do your job?
Make contacts, plan ahead and don't be afraid to ask questions/advice.
What are you up to next?
I now have a contract with Sky News so I am staying in the UK for a while. After that, we'll see which way the wind blows.
Elsewhere on the Web