Ian Wareing: digital producer
Ian Wareing is a digital producer and currently works at the Digital Fiction Factory, a creative partnership between the BBC, Channel 4, Creative England and Conker Media. He tells us about his job and the skills he has developed during his career.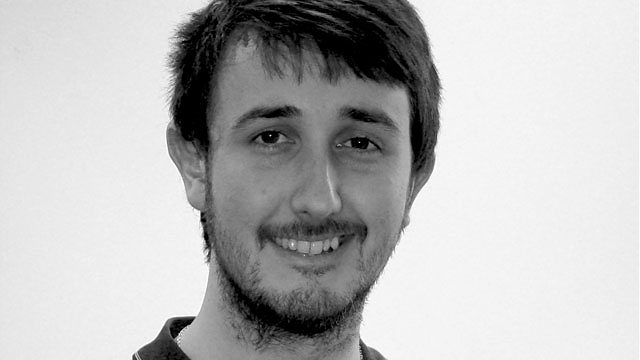 What does your job involve?
I am the Producer for Digital at the Digital Fiction Factory, a creative partnership which is exploring new ways of telling stories, particularly multi-layered stories which play across more than one platform. One of my key responsibilities is to run the Digital Fiction Factory's network of creative talent across the north of England, who we work with to develop proof of concepts for new multiplatform storytelling formats.
What was your first job in your area and how did you get it?
I've been working in media for about four years. I started in the public sector working for the screen agency in the North West, before joining the team at the Digital Fiction Factory. Previous to that I worked in the arts/culture sector, but the move into digital media came out of my passion for new technologies and my engagement with digital content.
"Being able to listen and empathise with the others will help you get through a lot of decision making."

– Ian Wareing
Did you have any formal training?
Not in digital media, my background training is in photography. It's just been a lot of project experience and immersing myself in the digital industries that's got me to where I am today.
What is your favourite TV programme at the moment?
One that I find inspirational is Moshi Monsters. For a British start-up to begin with next to nothing and grow into such a recognisable global brand is phenomenal. They've launched a brand new intellectual property (IP) that can be found on all screens and in most corners of the world, and what's more is that at the centre of this brand is not a TV show, but an online world. I'd love to be part of developing a project such as this myself.
Has there been a moment where you've thought, "I can't believe I get paid to do this!"?
As part of my role in running the creative network of companies we work with, I spend quite a bit of time at networking events and conferences. As part of that there's often very inspirational speakers sharing their experiences and to be able to speak with them and hear the real success stories always feels like a privilege to call work.
What things do you always have with you?
You can't go wrong with a fully charged iPhone, with access to maps and Twitter.
Most useful skill you've developed?
Always be prepared for compromise, and also being able to listen and empathise with the other person and what their agenda might be will help you get through a lot of decision making.
Which tools do you use to keep up to date on the industry?
I know I've already mentioned it but Twitter really has brought me a lot closer to the industry, as it allows me to keep up to date with industry developments in real-time, and allows me to connect directly with those I want to connect with.
Anything you know now that you wished you knew then?
I wish I'd started learning the real technical skills, such as coding, earlier.
Elsewhere on the Web