Getting smarter with smartphones
Catherine Scott reports from the practical sessions at Fast Train North, a day of free training for freelance media professionals, held in November 2012. In this session, College of Journalism trainer Marc Settle unlocks the secrets of recording on smartphones. The session provided tips and techniques for using the smartphone to record, edit and send video, as well as how to use the device to broadcast live.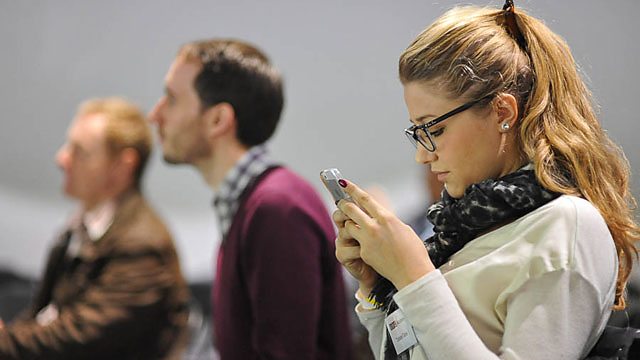 In this Fast Train session, College of Journalism trainer Marc Settle demonstrated how to unlock the recording potential of the almost-ubiquitous smartphone. Focusing on the iPhone, which is widely used within the BBC and by the majority of broadcast professionals, Marc showed today's attendees some tricks they might be missing with their smartphones. Will Jackson, a freelance radio producer commented, "I've had an iPhone for a few months and this session has shown me how much more I can do with audio and video – I didn't even know where the external microphone was!".
In this interactive session, Marc asked attendees to make their own brief videos and reviewed them for quality of angles, sound and light. A video that came out upside-down showed the importance of remembering this mantra – when filming someone or something else with your iPhone, hold it with the home button on the right hand side. Other simple tips - which apply for any smartphone - included holding your phone with both hands to reduce wobbling, and holding your device horizontally so the recording looks better on a TV screen or computer monitor.
Marc explained the benefits of some of the countless apps available to assist you with filming on your smartphone, such as CinePro, which provides artistic filters and 8mm, which gives a vintage 8mm effect. As Marc pointed out, apps are much cheaper than computer software, and are much easier to use on the move. Vyclone allows multiple users to film the same shot from different angles, then stitches the shots together and sends the completed film back to you.
Marc also touched on some of the many accessories available to improve your smartphone shooting ability, such as the 'gorilla' tripod, the Steadicam Smoothee and a winter essential, the iPhone glove.